Our guest today is Kate Thomas, author of Grandparenting a Child with Autism, who shares the blessings of being a grandparent and the special blessings of Grandparenting a special needs Grandchild.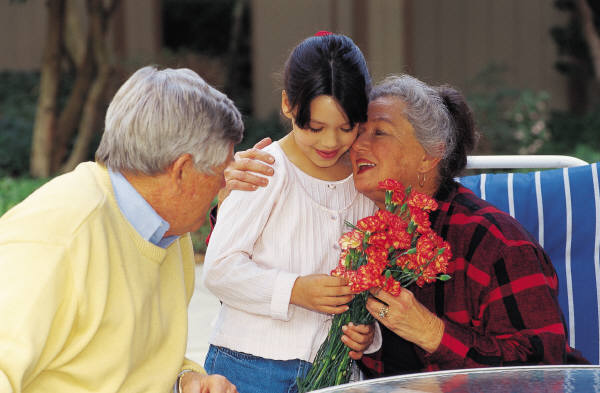 "Being a grandparent is the only experience in life that can't be overrated."
These were the words from a friend who is a grandparent like me. Maybe I wouldn't go quite that far, but grand-parenting has been, and is, one of the greatest joys of my life.
God has blessed my husband and me with four wonderful grandchildren: two boys and two girls. I pray for each of them every day…throughout the day. Today was the first day of school for Luke, John Paul and Mary Esther. Last night, John Paul asked his dad to have a prayer with him for the new school year ahead. His daddy would have done this anyway before bedtime, but John Paul needed some extra prayer time.
All of us have special needs of one kind or another. But our Katie, the oldest grandchild, has a greater need than my other grandchildren. At the age of four, Katie was diagnosed with autism. It would be difficult to describe the blow this was to our family. She was such a bright and beautiful little girl, but the characteristics of autism were evident.
 One of the many special memories I recall of Katie's childhood was at a worship service at our church. We were singing "O How I Love Jesus." Katie sang along for a few seconds, and then, with four small fingers on my cheek, she began to turn my face toward her. I whispered more than once "Katie, you know this song. Sing with me." The fourth time she turned my face toward her, I bent over to hear what was on her heart. She said, "I love Jesus, too!" It would be difficult to over rate that experience!
I often think what if I had never listened to her heart and heard those beautiful words. National Grandparents Day is coming September 8th. Let's listen to our grandchildren's hearts as well as their voices.  
_________________________
 September 8, 2013 is National Grandparents Day. To read more about how grandparents can celebrate and pray for our grand children read the Monday Morning Blog Post: Celebrating National Grandparents Day.
About the Author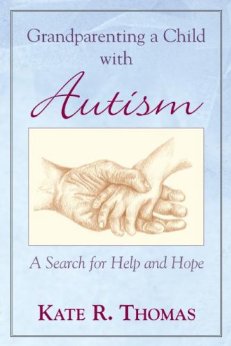 Kate Radford Thomas' books include New Every Morning A Daily Touch of God's Faithfulness, Grand-parenting A Child with Autism A Search for Help and Hope, and Mother Duck Knows the Way. Kate is the mother of two and the proud grandmother of four. Her oldest grandchild, Katie, has autism, and Kate has spent much time trying to help Katie reach her full potential. Kate is the founder of the Kentucky Christian Writers Conference, where she has served for 18 years. She also helped found a camp for children with autism. Along with writing, Kate continues to speak throughout Kentucky. Most of all, she loves her family, friends, and wonderful Lord!