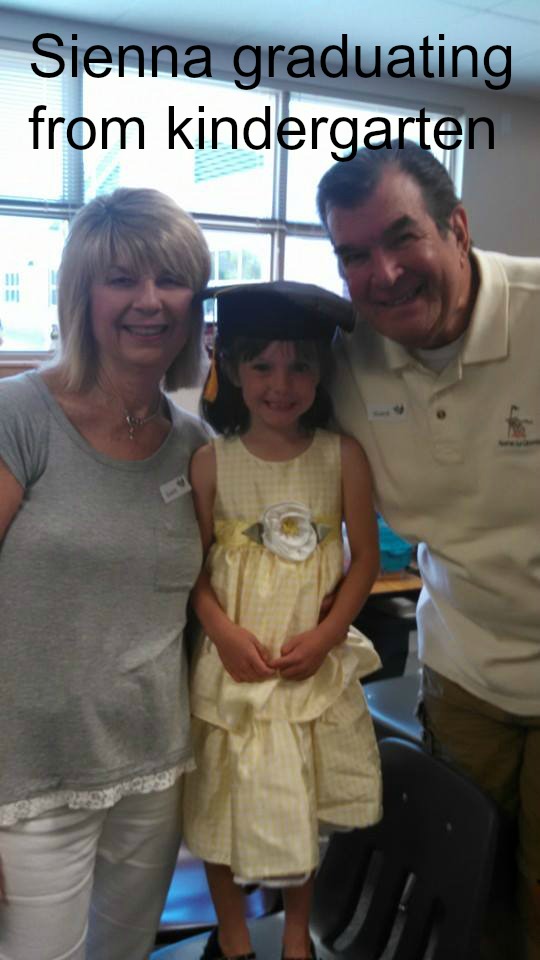 "I hear you, but I don't know what you said . . ."
That was the response from 5-year-old granddaughter Sienna after I had given her and her two older siblings three things to remember about going to the pool that day. When I asked them each to repeat back to me what I said, Sienna couldn't remember. Finally, she cried out the above statement.
An "ah ha" moment for me.
Flashing before my eyes were all the frustrated conversations I had had with my husband when he couldn't remember something I had said. I would say, "You don't listen to me." To which he would respond, "I am listening to you. I hear you." There we would be at a standstill . . . . if he heard me, why didn't he know what I said?
Then little Sienna put it all in perspective—I wasn't speaking his or her "language." I wasn't saying things in a way that resonated with them, so they had no idea what I said.
5 Love Languages
As I've said in earlier posts, Dr. Gary Chapman, author of the bestseller 5 Love Languages, was our speaker for the Love Song Couples Getaway. You are probably familiar with his conclusions that we all have a love language and we typically love others in the "language" that speaks to us. They are:
1. Words of affirmation
2. Gifts
3. Acts of service
4. Quality time
5. Physical touch
He commented that usually a husband and wife have different love languages or "dialects," and it's important we learn to speak the language of our spouse. My love language is acts of service, and my husband's is physical touch. So if I hold his hand while we're walking somewhere or when we're sitting next to each other, he feels loved and happy. If he sees things that need fixing around the house and fixes them without me asking or reminding him, I feel loved and cherished.
Interestingly, our children and teenagers all have a love language too, and it's vital that parents learn what makes their children feel loved. Not speaking their love language can lead to a rebellious teen.
For more information, and to take a test to determine your love language, go to Dr. Chapman's website.
5 Apology Languages
New to me was Dr. Chapman's discovery that people apologize five basic ways. We all have an "apology language" which makes us feel the apology is sincere. If you don't apologize in the language that speaks to me, there's a good chance I'll have trouble believing that you really mean it.
Here they are:
1. Expressing regret: "I'm sorry that I . . . ." Note that just saying, "I'm sorry" is not enough. These people need to hear what you are sorry for, and for goodness sake, don't follow it with "but . . . ."
2. Accepting responsibility: "I was wrong . . . ."
3. Offering to make restitution: "What can I do to make this right?"
4. Genuinely repenting or desire to change: "I don't like what I just did. I don't want it to keep happening."
5. Requesting forgiveness: "Will you forgive me?" If you want to communicate a sincere apology that the other person receives well, you have to learn the other person's apology language.
What is Your Apology Language?
If you don't know what speaks to you as a sincere apology allowing you to forgive, Dr. Chapman said to ask yourself these three questions:
1. When I apologize, what do I typically say or do?
2. What hurts me most deeply about this situation? Why am I having trouble forgiving? This person needs #4, a repentance apology because they feel like someone is saying just they're sorry, but keep on offending.
3. What could they say, or do, that would make it easier for me to forgive them?
If You're Married . . .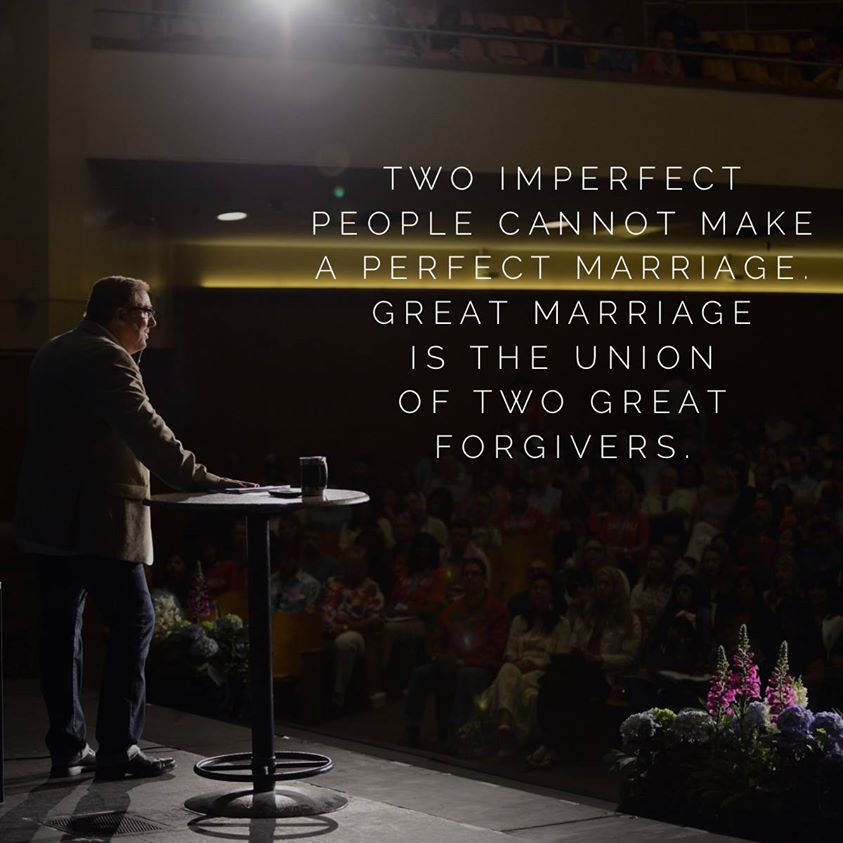 Pastor Rick Warren at Saddleback Church
In my Bible study, Face-to-Face with Euodia and Syntyche: From Conflict to Community, I discuss forgiveness myths that often keep us from receiving the peace that comes from forgiving someone, whether or not they apologize.