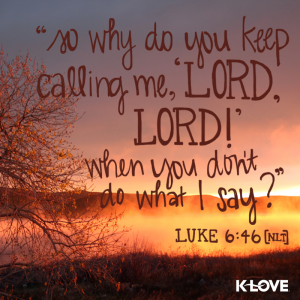 Daily we hear of people fired or sued for standing up for their Christian beliefs in a culture that is no longer Christian-friendly or God-honoring. As I read about the case of the Atlanta Fire Chief Kelvin Cochran, fired for publishing a men's devotional book for a Baptist church group on his own time, God reminded me of how He changed the course of my life in a similar way.
In Cochran's book, "Who Told You That You Were Naked?" he addressed issues of homosexuality, gay marriage and premarital sex from a biblical perspective.
Cochran has been a firefighter since 1981 and was appointed Atlanta's fire chief in 2008. In 2009, President Obama appointed him as U.S. fire administrator for the United States Fire Administration in Washington, D.C. In 2010, he returned to serve as Atlanta's fire chief.
The controversy with his book began in late 2014, when gay activist groups caught wind of the literature and demanded that Cochran be dismissed. Atlanta Mayor Kasim Reed then acted to suspend Cochran and ordered him to undergo "sensitivity training."
"In the United States of America, Americans should not have to choose between keeping your job and living out your faith," Cochran told The Daily Signal in an exclusive interview. "And that's the position the city of Atlanta actually has taken—that I have to have a choice to live out my faith or to keep my job."
Cochran's story took me back to December 14, 1995, when something very similar happened to me.
My Unjust Demotion Was A Divine Moment

Many of you know that the Lord called me into ministry when He told me to "Feed my Sheep." You can read more of my story on my website. At the time, I was running a successful branch of a national insurance company and had been attending Fuller Theological Seminary at night and on the weekends for a year.
I joined the insurance company in 1987, while still in my worldly, backsliding, single days, and worked my way up from an insurance agent to a Division Manager. In the summer of 1992, I rededicated my life to the Lord at a Harvest Crusade with Pastor Greg Laurie, and that December I married my godly husband Dave. My life took a radical change and I no longer participated in many of the "social" activities of the business, and I was open about my faith and my rededication to Christ.
My boss heard about me attending seminary and on December 14, 1995, he called me into his office. For some reason, I sensed I might need a witness, so I asked one of my District Managers who worked for me if he would accompany me. This gentleman and his wife were fellow Christians and we had become friends as couples.
Neither of us could have imagined what would happen next. To this day, my friend says he witnessed a "divine moment" and he has told the story many times as a testimony
My boss started the conversation by saying he'd noticed a difference in me. Something to the effect that I wasn't "all-about-the business anymore."
I told him my priorities had shifted to putting God first, then my family, and my job in that order, but I was still maintaining all my sales numbers and fulfilling my management responsibilities. I had a great team working for me and our sales remained high.
He responded: "In a perfect world, that might work; but in this world [he named the insurance company] must be your god and the company must come first in your life! So I'm demoting you from Division Manager and you'll now work as an agent again out in the field under …" and he named a person leading a division an hour away from my home.
Division Manager had been a high-paying, high-profile job with lots of prestige, independence, and success. But now, it was as if Jesus was standing behind my boss's chair asking me who I was going to serve: the company or Jesus?
Easy decision. I prayerfully resigned and launched the Woman to Woman Mentoring Ministry at Saddleback Church, completed my Masters of Arts in Christian Leadership at Fuller Theological Seminary, and started About His Work Ministries, my writing and speaking ministry.
No one can serve two masters. Either you will hate the one and love the other, or you will be devoted to the one and despise the other. You cannot serve both God and money.—Matthew 6:24
I Could Have Sued
With today's anti-God culture, I'm not sure I would have a legal case against my boss and the company, but 20 years ago I might have had one, and I had a witness who was more then ready to take an oath to all that he had witnessed.
This wasn't the first time I'd been harassed by this same boss. While supposedly interviewing me for a training video, he first started asking questions about my sex life in front of the camera crew. When I quit the company, the camera crew came forward and said they would gladly testify to what they had witnessed.
I prayed about both situations and realized that I should thank this boss for helping me make a hard decision. When you're comfortable and making a good living, even though you know it's not where God wants you … it often takes something like this to plummet you into doing the right thing.
The Lord reminded me that vengeance was His and that I was not to waste my time, energy, or money on a lawsuit. God would take care of it…and He did. I later heard that this boss was fired from the company over similar misuses of his position.
Using My Talents and Gifts for God

As a Division Manager in the insurance agency, I gave daily presentations to recruit new sales agents. I was often one of the top recruiters in the company, and I had been a successful agent too. I found that sales came easy to me. Over the years, I had given the same recruiting presentation so many times, I could think about other things simultaneously. So one day as I gave the rote presentation, I heard God's voice saying to me, "What if you were as good at winning souls for me and doing something you believe in, as you are at winning recruits for a business you don't believe in as much?"
God planted the seed, but I wasn't ready to take such a huge risk and quit my job even though I knew I no longer belonged there. My husband and I were blending a family, we had a mortgage, car payments, lived in expensive Southern California… couldn't I just go to seminary and then wait to see how God wanted to use me when I finished?
That would have been the safe, comfortable, easy way, but that day in my boss's office, God was asking me pointedly, "Who will you follow … right this moment? Man or Me?"
"I Envy You!"
As I was packing up my office after I resigned, one of the other Division Managers who had recently become a Christian came over to take some of my supplies. He had a large family, lived an expensive lifestyle, and knew about our boss's misuse of his position, but he felt trapped. He said, "I envy you. You're getting out."
My happy ending didn't tie up neatly in a bow. I continued going to seminary and started the Woman to Woman Mentoring Ministry in my home in January 1997, but in March of that year, my husband was laid off from the job that was supporting us. Still God whispered, "Where I guide, I will provide." And He did … our lifestyle changed drastically, but the mentoring ministry was spiritually maturing and winning women for Christ. You can't put a dollar value on that!
And today, God has taken Woman to Woman Mentoring around the world and thousands of women have experienced the blessings of growing together in Christ through resources I wrote to help churches start their own mentoring ministries.
On my website, I tell the story of how this was the time where About His Work Ministries got its name.
Choose Today Who You Will Follow—Man or The Messiah
It's not popular today to take a stand for God in a world turning away from God's Words and His ways. You'll be rebuked, unfriended, called names, maybe even spit on …just like Jesus was. It would be easier to remain silent or not voice the Truth that you know in your heart. The risk might be too high you say. What if I lose my job? My friends? My standing in the community?
But what is anything worth without your integrity and the peace of knowing that you did not deny Christ in your heart, your words, or your actions. God will honor your loyalty to Him … He guarantees it.
For whoever wants to save their life will lose it, but whoever loses their life for me will find it. What good will it be for someone to gain the whole world, yet forfeit their soul? Or what can anyone give in exchange for their soul? For the Son of Man is going to come in his Father's glory with his angels, and then he will reward each person according to what they have done.—Matthew 16:25-27
What if I hadn't quit that insurance agency? What if I had fought for my just rights in the company and in court? Woman to Woman Mentoring might never have been birthed.
God had a plan, and while I didn't know what it was at the time, I knew it would be big because He was giving me a big testimony to share. My husband and I have never looked back from that defining moment in our lives, when God so clearly asked me, "Who will you follow: man or Me?"
Where do you need to take a risk for God today?
When have you been silent and you know you need to speak up?
Who is watching how you live out your faith?
What changes do you need to make to live out your faith more boldly?
If you receive this blog by email, please leave a comment here.