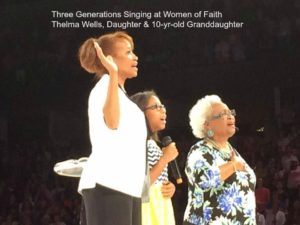 See note at end of blog for Thelma Wells comment about this picture*
You might want to grab a cup of coffee or tea before you start reading because today's post is a little longer than usual. Once I start talking about mentoring …it's hard to stop.
Since Adam and Eve, every generation has lived in a fallen world, but I think you would agree that our culture is falling away from God faster than any time in history. What one generation did in moderation, the next generation does in excess.
Just as the apostle Paul saw the need for mentors in his day, as he wrote to the young pastor Titus, we desperately need mentors today. And yet, many who should be stepping up to mentor and teach the next generation are falling away just as quickly as our world is falling away from God. Do you see the same correlation that I do?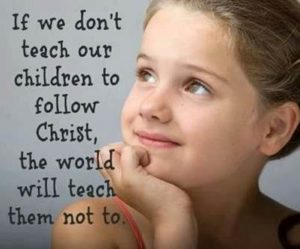 Such a sad, but true reality … and because spiritually older men and women are not reaching out teaching and training the next generations, young people are left to figure things out on their own while listening to the liberal barrage of worldly advice derailing them from every direction—media, schools, friends, the community…. They're not hearing the truths of God; they're bombarded with the lies of Satan. And yet, God set in place a way to prevent this. Yes, we could have avoided much of the evil happening in the world today if Christians and the church had been willing to invest in mentoring the next generation.
Praise God there are still many Sunday school teachers sharing the Gospel with the precious little ones who manage to find their way to church. And many churches have a youth ministry, but then as young people mature and start making their own decisions, the church often backs away when needed the most.
Instead of helping young people confront the difficult issues they're dealing with today, the church becomes shy and reserved about discussing real world issues. Instead of ensuring these young people have mature Christians involved in their lives, like Paul was to Titus and Timothy and Elizabeth was to Mary, the church pulls away and so do the young people. Abandoned when they need guidance and counsel the most! Here is just one example of what our young people and parents are dealing with today:
The witness of God on the human heart will be silenced by a culture that approves of what we naturally know is wicked and damaging. To isolate just one issue, as transgender identity spreads and is accepted, little boys and girls who years ago would have received sound counsel to inhabit their God-given bodies will instead be encouraged to undergo drastic surgery. They will experience profound confusion as a result and will be –by some estimates—twenty times more likely to commit suicide than their peers. This is just one illustration of the baleful effects of the forces that now bully our body politic into conformity to anti-wisdom and anti-truth." Owen Strachan "What the Future Holds" Tabletalk August 2015
What Can We Do?
So how do we everyday ordinary Christian women make a difference in today's confused and fallen world? We speak, teach, and train the Truth straight from the Bible. In "In Touch" devotional, Dr. Charles Stanley defines wisdom: "Wisdom is the capacity to see things from God's perspective and to respond to them according to scriptural principles." We need to help spiritually younger women learn spiritual wisdom from the Bible to help them navigate the moral decline of our country.
For example, there are Christians and even pastors and churches today who say that Jesus never spoke against homosexuality, but no matter how many credentials these pastors and churches have behind their names, they're only revealing how unwise and unfamiliar they are with the entire Bible. They forget that Jesus and God are One and God clearly delineates throughout the Bible the roles of men and women in marriage and sexual relationships, and that marriage is an earthly replication of Christ with His church. All you have to do is go to a concordance or Biblegateway.com to see verses like:
I delight greatly in the Lord;
my soul rejoices in my God.
For he has clothed me with garments of salvation
and arrayed me in a robe of his righteousness,
as a bridegroom adorns his head like a priest,
and as a bride adorns herself with her jewels. Isaiah 61:10

As a young man marries a young woman,
so will your Builder marry you;
as a bridegroom rejoices over his bride,
so will your God rejoice over you. Isaiah 62:5
From the beginning to the end of the Bible, you clearly see God's plan for marriage between a man and a woman and the delineation and roles of each gender. The people of Jesus' day knew the Old Testament teaching about sin, they didn't need it spelled out for them by Jesus. Jesus didn't specifically say don't snort cocaine, don't engage in sex trafficking, don't murder unborn babies and sell their body parts either, so does that make them all ok? Of course not! The people of Jesus' day knew it was a sin to degrade their bodies, engage in sexual immorality, or murder and these are still sins today. So we need to help the next generation understand how to apply the entire Bible to living a moral upright and righteous life instead of trying to use the Bible to justify a sinful immoral unrighteous life.
How Does Titus 2 Apply Today?
The verses in Titus 2:1-8 describe God's plan for mentoring men and women and those verses are just as applicable today as they were when Paul wrote them. I've said many times that these verses are the job description for every Christian man and woman. I like the J.B. Phillips translation for this discussion. Let's look at each verse starting with the men. And by the way, I want you to think of "older" and younger in terms of "spiritually older" and "spiritually younger." Remember this is the apostle Paul telling young pastor Titus how mentoring works:
Now you must tell them the sort of character which should spring from sound teaching. The old [older] men should be temperate, serious, wise—spiritually healthy through their faith and love and patience.
So Paul tells Titus to provide sound teaching to the spiritually older men so they will be spiritually mature, wise, patient, and full of love as they lead their homes and teach the younger men (verses 6-8). Then likewise, these same things apply to the women along with areas specific to women:
Similarly, the old [older] women should be reverent in their behaviour, should not make unfounded complaints and should not be over-fond of wine.
Synonyms for reverent are worshipful, respectful, and humble. Many translations refer to unfounded complaints as not gossiping and slandering others. And interestingly Paul warns women against drinking and some translations even use the word addicted to wine. I've written many times on why drinking is a bad role model and Paul thought so too.
They should be examples of the good life,
This doesn't mean the good life in terms of material possessions and a pain-free life, but the amazing joy and peace we experience as followers of Jesus and receive God's goodness.
Those verses describe mentors who are positive godly role models—not telling, but showing mentees how to live as Christian women. I inserted "older" because you don't have to be old in chronological years to mentor … just spiritually older than the person God asks you to mentor.
so that the younger women may learn to love their husbands and their children, to be sensible and chaste, home-lovers, kind-hearted and willing to adapt themselves to their husbands
The result of spiritual mentoring is mentees learning how to be loving wives and mothers who aren't persuaded or influenced by the world's ways. I love the way this translation describes keeping house as home-lovers who have kind and gentle hearts toward their husbands. How many marriages might have been saved if young wives had a mentor!
—a good advertisement for the Christian faith.
The NIV reads, "so that no one will malign the world of God." When we live the way God wants us to live, we're a walking Christian testimony. But people today are maligning the Word of God and trying to trash the Bible. But we can help women be a shining example of all the Bible stands for by how we live our personal lives, raise our families, and help others find the peace that only God can provide in a world quickly turning its back on God. We can make a difference one woman at a time.
And here are Paul's final words in this passage to the young men:
The young men, too, you should urge to take life seriously, letting your own life stand as a pattern of good living. In all your teaching show the strictest regard for truth, and show that you appreciate the seriousness of the matters you are dealing with. Your speech should be unaffected and logical, so that your opponent may feel ashamed at finding nothing in which to pick holes.
Does this sound overwhelming to you? It shouldn't, because this is how God wants every Christian to live for Him, and we're just sharing that life with another woman: Sharing Life's Experiences and God's Faithfulness—my tagline. Someone helped us learn how to live as mature Christians and now God wants us to pass on what we learned to a confused and vulnerable generation. The God of the Bible is still the God of the 21st Century.
A Survey of Women's Ministry Directors
God gave me a call into ministry and a passion for spiritual mentoring. He has imprinted on my heart the urgency of every Christian passing God's truths on to the next generation so they will embrace His ways for themselves. Not telling them what we believe, but helping spiritually younger men and women have a personal relationship with Jesus. Then we take the next step nurturing them to develop the knowledge, wisdom, and conviction to live for Christ, even in a world quickly turning to the ways of Satan.
This means we need to care about the next generation more than we care about ourselves. Our hearts need to break for confused young women who don't value their worth and virtue as they look for sexual thrills, escape reality through drugs and alcohol, become dissatisfied with their appearance, or even their gender. We need to reach them quickly with the message that they are daughters of the King before they let the world make them slaves of Satan.
I did a survey recently on Facebook asking how many in Women's Ministry would invite, welcome, or allow young women starting around age 15 to their events. Here's a sampling of replies. I would encourage you to prayerfully read them all and see what God says to you about your personal role in mentoring and what your church is doing to mentor the next generation:
Yes, it is a way to mentor them. I think it's fine if they're come with their mother, aunt or someone else who is older.
No better place for her to be than with godly role models and those with a genuine walk with Christ.
We are their example!
I think it depends on subject matter. We've put age limits on women's retreats because we're trying to make a safe place for women to share personally about difficulties that may be too intimate to come out in casual conversation at coffee after a Sunday service. These deeply private issues are not likely to be shared within a group that has younger girls in attendance. (And probably shouldn't be)
It would depend on the occasion. Special events, yes! An overnight retreat where confidentialities are shared…not.
Specific events, yes, but not across the board. I do think that we (the organized church) have placed too much emphasis on "youth group" being kids. They really are young adults and if we trained up our children biblically, there doesn't seem to be a time for running around with peers and treating college life as if it's a kids club, i.e., "college kids." I'm more open to bringing those young women along right from their pre-adulthood … more so than I used to be.
I agree. There was a time that 14/15 was seen as grown and people of that age were treated as such.
If the topic/focus is intimacy in marriage, I think 15 and up is the perfect age for girls to acclimate into women's events. They are being inundated and influenced by the most godless culture like no other time in history. There's something powerful about women of like faith gathering together to worship and bask in His presence. Our girls need to be in that environment as much as possible. Feeling free and safe to share and be vulnerable are best and most appropriate in smaller group settings.
For retreat … 14 and up with a pre-interview required with each girl 18 and under. In other words, I would suggest that the mother or adult woman could not simply register them. This approach works well at our Christian school, placing responsibility for success on the student, rather than the student being enrolled by their parent(s). What is the purpose of the retreat? Will the young teens hinder the purpose? OR … make sure that your adult women attendees understand that when they register, they are agreeing to be part of the mentoring team at the retreat … training for both young and old. This means 24/7… when they lie down, when they wake up, and when they walk by the way….
I agree that the youth groups can cause what I can only describe as a 'segregated' body. One way to get the younger women 13-16 involved is in areas of service, such as a funeral dinners, VBS, nursery helpers etc. this way they will make a connection with the women who are involved in serving in women's ministry and true relationships are formed then they have women to look at as examples. They then have an adult they can trust and to go to when they need advice or help.
I spoke at a retreat where teens 15 and older were invited. It changed the way the women 20 and older interacted with each other – everyone was more careful. Moms with daughters present didn't open up. I know the difference because I'd spoken at this retreat previously. Laughter, tears, and authentic sharing were subdued. However, when I spoke at a daylong conference and 15 year olds were included, it was great.
I think every woman should be a woman's minister and 14 and 15 year olds should be invited. Our girls are so vulnerable these days that we should be training them as their maturity allows.
Great question! I love taking my daughter to the retreats I help with (she 1st attended at age 7)…sometimes if I know the speakers story is a bit too much for her, she just comes to help set up, but she's still involved. This year (she's now 10) she is the co-decorator for ReNEWed Life Women's Event! I would love to see teens attend our events as well…simply living out Titus 2!!
General events, like women's Bible classes, conferences etc. are an awesome way to start the process of developing interest and thus passion for God's Word and ministry for teen girls. I'm not certain however it's best to include them in small group mentoring with adult women. Many women have expressed their discomfort with being authentic and sharing adult issues and needs with children in the group. Retreats can be a good place for teens if there are appropriately centered issues for their age group. I believe however this needs to be an individual decision by the retreat leaders for an event because there are some adults who would consider a teen, a child, and be uncomfortable to share her space, time and personal story with one or more there.
I would let them at twelve years old.
I've done retreats where there were girls in jr high through 80. I loved it! I lead the small group discussions for the tweens and teens. In the general session talks, the girls mostly sit together. At times, I speak directly to the women and then to the teens. Lots of giggles and learning.
Tried to offer both wide range of 14-90 age, and also stage/ age specific events.
..NO QUESTION! With young women (this means girls) facing more "in your face" issues than ever before, I would definitely open it up to them. I work in schools and girls are HUNGRY and looking for reasons to remain pure. They are searching for boundaries and hoping that women will lead them. Handle your business and God's business Girl!
It is what the Bible teaches us to do…."older women teach the younger women." Sadly, in many cases that is not what is happening to our world today…. Young women are not being taught the values of godly living but instead Silly Women are leading them right on into worldly thinking while promoting things that will cause them much sorrows and unhappiness.
Without a doubt. Even if you are addressing issues that married women face. The girls today are savvy and if not, this bold world warrants that they be aware. Women's events are fine for the Titus 2 connection of older teaching younger women, but the more intimate setting of home and hospitality really shouts interest, trust, and caring. We can all take part in mentoring someone to love Jesus more and more, and then they will quite naturally love and befriend the least to the greatest as opportunities arise because Jesus-living becomes their nature, not their second nature.
If breakout sessions are part of the event, you want the discussions to be age appropriate. Depending upon the intimacy of breakout topics, separate groups for the teens might be appropriate. Women who need help with abuse or other issues might be reluctant to speak if young women were present. An event encourages and promotes safety and privacy that difficult revealing and conversations will go no further than the event.
Yes, I highly recommend that ladies bring their daughters, granddaughters, and neighbors ages 12-13 and up to our monthly Sister 2 Sister events. We offer worship, meal, speaker who covers everyday issues backed by biblical truth, and we have table talk time. I encourage ladies to bring their daughters to our overnight retreats. We still have some moms who use the retreats as respite from daily life and they choose not to bring their girls. Others do bring girls, mostly 15 years and up.
Yes!! We are commanded in Scripture to teach!
Our experience…The best thing… at age 15 she can see into her future by listening to choices and consequences of others. Everyone else at the event loved the youth factor …for their wisdom and fresh perspective. It is breathtaking to watch God work through all of the women of age. My heart too, feels that God is creating a movement to LIFT women to flow THROUGH the generations, and as a result? We will IMPACT our families, businesses, and entire cultures- straight from the HEART of the home. (aka: a woman's heart).
I would like to add, in our case, we had a very deep filled, release of fear in our class- and subjects of abuse, murder etc. All of the women were set free- including the younger generation … no one felt like they needed to hold back. However, MAYBE it depends on the type of group you have.
You could add to that: "How many of you are careful to invite OLD women who feel very left out?
We need every generation in our groups. Only then do we have the body life Paul speaks of in Corinthians. We need their wisdom!
I didn't edit these, and as you can see the majority of these women's ministry leaders championed including the younger generation. These young women today face worldly choices and temptations at very young ages, and we need to reach them BEFORE they make unhealthy choices that they will live with for the rest of their lives. And for those women who have already made some regrettable choices, we need to introduce them to our gracious, loving, and forgiving heavenly Father.
Mary (mother of Jesus) was probably only 15ish when the angel Gabrielle told her to go to her relative Elizabeth (John the Baptist's mother) who was in her 80's, and what a beautiful mentoring story. I wrote about that mentoring relationship in Face-to-Face with Elizabeth and Mary. Surely, this is still God's will for one generation to teach and train the next!
Special Offer
If you're starting a fall women's Bible study, I'm offering a face-to-face chat on Google Hangout with every group that orders their Face-to-Face Bible studies from our website for the remainder of August and September. Order your studies, and I'll contact you about when we can chat.
If you receive this blog by email, leave a comment here.
*Thelma Wells Facebook Note about Opening Picture
The God of the Universe has called me to speak to the nations about His mercy, grace, love and glory and has freed my daughter Vikki and her daughter Marsaille to travel with me to the Women of Faith Conferences throughout America to spread His good news. I give thanks to God in the name of Jesus for this blessing. Marsaille is 10 years old and God has called her to proclaim His name in song, poetry, dance, acting and worship. She is mentored by the best, her mother and other family members, The Women of Faith speakers and performers and gets to learn from Sadie of Duck Dynasty and entertainers like Building 429, and watch the dynamic Sandi Patty. Praise God from Whom all blessings flow!
Dedicate your children to God, lead them to a saving knowledge of Jesus Christ because you do not know what doors will be opened for them by God!
A grateful Grandmother, Thelma Wells, Core Speaker for Women of Faith