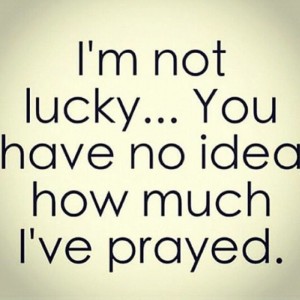 And How Many People Have Prayed For Me!
The day before my mammogram last week, I realized I hadn't asked anyone to pray for a good result. This wasn't just a routine mammogram. I've had breast cancer three times in 13 years, so I have a MRI or mammogram every six months, and there have been times when it was every three months. It's been four years since a mammogram showed cancer, so why was I feeling apprehensive?
What Stops Us Asking for Prayer?
Maybe it was because I have a new book releasing in February that I know Satan is not happy about—Forsaken God?: Remembering the Goodness of God Our Culture Has Forgotten. We were under such spiritual attack while I was writing it, what would Satan do next to try and stop me from sharing the message of this timely book?
Maybe after so many mammograms and MRI's over the past thirteen years, I thought surely, people had tired of praying for these tests. After all, I had been cancer-free for four years. How could I ask . . . again . . . when there was no reason to expect the test not to turn out fine?
Maybe I feared that no one would pray.
Maybe I knew so many people who needed prayer more than I did.
Maybe I didn't want to draw attention to a health weakness.
Maybe I dreaded the question of why I chose the type of treatment I did. That question plants doubts, instead of comfort.
It's a Privilege to Pray for Each Other
But in the back of my mind was the nagging thought: I was cancer-free for six years before the second recurrence, and only two years between the second and third round with this dreaded disease. So time passing isn't reassuring to me.
I wrestled all day with whether or not to ask for prayer. I kept dismissing the thought and then the Holy Spirit would prompt me again. That made me wonder, even more, why was the Holy Spirit so persistent that I ask for prayer? What did He know, that I didn't know?
Finally, at 10:00 that night, I put this prayer request on Facebook and got ready for bed:
I'm having my 6 mo. diagnostic mammogram tomorrow. I've wrestled with the Holy Spirit all day about His prompting me to ask my peeps for prayer for a continued "all clear." So here I am again….asking you to pray with me that it's the Lord's will that I will remain cancer-free. Thank you dear ones who see this. Appointment at 10:30 am MT.
By the time I turned out the light, thirteen night owl Facebook friends had posted that they were praying. Wow! I slept peacefully.
The next morning, 180 "likes" on my prayer request post and over 70 friends had left a message that they were praying for me. Here were some of the comments:
Praying for you, Janet. Never be afraid of asking for prayer from others.
God will bring you reinforcements when you need them.
Don't wrestle! Just ask! Praying!
God never tires of our repeated requests. May you sense His presence with you.
Don't know why you wrestled so much, that's why you have friends in the Body of Christ for support and encouragement. Of course, I will pray NOW!
Thank you for sharing because I would love to ask the Lord for "the all clear" ♡
That's the reason I'm on Facebook . . . to pray for others.
Yes, people actually thanked me for asking for prayer and giving them the privilege of praying for me! I was overwhelmed with the outpouring of love, caring, concern, and prayer flooding the Holy of Holies on my behalf.
Some FB friends were praying who I don't know personally, be we're brothers and sisters in Christ.
The Battle Belongs to the Lord
Looking back, I realize I wasn't only wrestling with the Holy Spirit. There was a spiritual warfare going on. Yes, the Holy Spirit was prompting me to ask for prayer, but Satan was provoking me with all the reasons I shouldn't ask for prayer. That battle went on in my head and heart all day long, but praise God, the Holy Spirit prevailed.
I knew that I had done the Lord's bidding when I was scrolling down Facebook "home" on my phone as we headed the hour and a half to town for the test during a terrible rain and windstorm. I came across a friend who hadn't read my prayer request, but her post that day was simply Philippians 4:6 "Do not be anxious about anything, but in every situation, by prayer and petition, with thanksgiving, present your requests to God."
I kept that verse on my phone screen all the way to the mammogram, and I knew it was the Holy Spirit's way of confirming I had won the spiritual battle. The prayers kept pouring in on my phone and I was at peace. I don't know how the test would have turned out had my friends not flooded the heavens. Did that change the outcome of the test? I won't know that until I get to heaven, but what I do know is that I will never hesitate to ask for prayers again, and I hope you won't either.
When the test turned out "all clear," I posted this message to all my praying faithful's:
A BIG cyber hug of gratefulness for the many many many peeps who prayed last night and today for my 6 mo. mammogram and ultrasound. If you didn't see my message on the post…ALL CLEAR and I didn't have to have the ultrasound.
As many of you know, I'm a 3x breast cancer survivor, the latest 4 yrs ago, so I have of a mammo or MRI every 6 months for the past 13 yrs, and usually it's no big deal, but this one did seem big. So I can't stop thanking God and all of you for petitioning Him for me.
You are all amazing and I pray I'm half the friend to you that you are to me. Please let me pray for you sometime too!
PS I celebrated by going wild at my hair appt!!! I have lots of fun red highlights:) Merry Christmas dear friends.
The praises and "likes" for that message started pouring in and filled my heart with gladness and joy!

Spiritual Inspirations
Asking for Prayer is a Testimony and a Witness
Someone needed to see the body of Christ respond to my public prayer request. It wasn't just me who needed confirmation that prayer warriors never tire of praying.
Maybe it was you with an "unspoken" prayer request you need to share with someone.
Maybe it was the many who read my Facebook posts and saw the outpouring of prayers.
Maybe it's someone reading this article.
Only God knows for sure, but often we have not because we ask not. We're so sure that things are forgone conclusions, that we don't bother God with prayer…or "bother" our friends.
My dear friends, many of you have prayer requests, right now! Especially at this time of year. Won't you share them here so I can pray with you and anyone who is reading this blog can lift your request to the most High.
Three times in thirteen years, we prayed the tests would not reveal breast cancer, but three times, they did. But 35+ times we've prayed for those same tests, and it was an "all clear." I'll take those odds to my knees any day . . . how about you?
Side Note:
I wrote Dear God, They Say It's Cancer: A Companion Guide for Women on the Breast Cancer Journey, while recovering from my first occurrence, I had to write a difficult chapter: "It Could Come Back." Here's some of what I wrote when I had no idea that, indeed, cancer would return two more times:
Dear God,

Would everybody be there for me again or be burned out on breast cancer and not able to deal with it anymore? Oh Lord, I cannot imagine how lonely that would be. It was so hard the first time; it must be devastating to relive it. In many ways, cancer is like living with a time bomb. You don't know if it is defused or if it's ticking away, ready to catch you off guard and blow your life apart again . . . maybe this time actually taking you to a place of no return. I have to admit these thoughts go through my mind at random times.

Lord, I must put my complete faith and trust in You. I will do everything the doctors tell me to do when they tell me to do it . . . no playing games with this . . . and I pray You continue to protect me and restore me to complete health. However, if there should be a recurrence, I also pray my family and friends would rally back around me, and You would give the doctors the same wisdom and insight You did the first time. Let them catch it early again—breast cancer will not win the battle for my life. Confidently Yours, Janet*
God has answered that prayer through two recurrences, and so I encourage you to ask for prayer and keep on praying for those you know in need of prayer.
*Excerpt from Dear God, They Say It's Cancer
If you receive this post by email, please comment here.