In my book Forsaken God?: Remembering the Goodness of God Our Culture Has Forgotten, I have a section on Generation to Generation where I discuss the tragedy of losing the next generation for God, especially college age kids, and what we can do to keep them sold out for Jesus. I also share in Praying for Your Prodigal Daughter how I ignored the warning signs when my daughter was taught about Darwinism and evolution in High School.

With the influx of liberal professors on college campuses, it's vital that parents know about the mentioning ministry Ratio Christi.

Ratio Christi has 150 chapters on college campuses teaching Christian apologetics – the history, philosophy and science which supports the Bible and the life, death & resurrection of Christ. This strengthens the students' faith, helps to stem the tide of "youth flight" from church due to the secularization of our colleges, and makes our young people stronger witnesses. We have also now started doing high school apologetics and have a goal of being on all college campuses.
 Sadly, this doesn't just happen in high school and on college campuses. My granddaughter was only in third grade when she was disciplined by a teacher for defending her Christian faith to two girls who were bullying her at school. My granddaughter was the one  called out, not the other two girls.
Her teacher told her not to talk about Jesus again at school, and I told my granddaughter that teacher was out of line and together we looked at the Scriptures:
"For I am not ashamed of the gospel, because it is the power of God that brings salvation to everyone who believes." Romans 1:16
"So do not be ashamed of the testimony about our Lord or of me his prisoner. Rather, join with me in suffering for the gospel, by the power of God." 2 Timothy 1:8
"Always be prepared to give an answer to everyone who asks you to give the reason for the hope that you have. But do this with gentleness and respect." 1 Peter 3:15
In my new book releasing September 12, Mentoring for All Seasons: Sharing Life Experiences and God's Faithfulness I stress the importance of tweens and college age children and young adults having a mentor so they are ready to defend their faith and not succumb to teachers or other kids' pressure when their faith is under attack. Statistics are alarming of the number of kids who went to church faithfully while home, but stopped going to church once they went to college.
Sheryl Young is one of the national leaders of Ration Christi and she shares with you what parents can do to help their children stay strong in their faith.

What a Difference a College Class Makes in a Christian Kid's Life
By Sheryl Young
"So how was your first semester of college?"
"Mom, dad, I'm an atheist now."
This dreaded conversation took place in the home of a friend of mine, but it's happening throughout the United States today. It's no wonder, with kids from Christian homes hearing the following statements almost as soon as they reach the college campus:
"There is no good reason to believe in Christ."
"There is no logic or reason to Christianity."
"You will not mention God in my classroom."
It should be no secret to any Christian family today that colleges and universities have become a bastion of secularism and atheism. The atheist movement in academia is trying at every turn to move students away from a firm faith in Christ.
God's Not Dead may be a movie with fictional characters such as a bitter atheist professor and few students with the courage to stand against him, but it is based on real-life events.
Make no mistake. Christian parents and grandparents are doing their children a great disservice by telling them that Christianity is just "because the Bible says so" or "because the pastor says so" or "because I say so." It's like sending them straight from grade school to college. It simply doesn't hold any water in today's culture.
1 Peter 3:15 says: "Always be prepared to give an answer to everyone who asks you to give the reason for the hope that you have. But do this with gentleness and respect." (NIV). We don't show respect for nonbelievers, or ourselves, when we haven't researched the reasons for our faith. Having "blind faith" may be good inside churched walls, but it won't be understood by outsiders: it's foolishness to them (1 Corinthians 2:14).
Josh McDowell, a foremost expert comparing Christian with secular youth, says in The Last Christian Generation: "The majority of our churched young people do not believe Christ is the Son of God, do not believe the Holy Spirit is a real entity, and think 'doing good' earns them a place in Heaven."
What do we expect when they get one hour of Sunday school or youth group, and eight hours in school where they're taught "there's no absolute truth" and the Bible isn't acceptable?
Are We Exaggerating the "youth exodus" from Church?
No. Statistics in various studies show that 50 to 70 percent of American youth drop out of church and leave their Christian beliefs between the ages of 18 and 22. For example, in David Kinnaman's 2011 book You Lost Me: Why Young Christians Are Leaving Church . . . and Rethinking Faith, he cites research showing nearly three out of every five young Christians disconnect from their churches after the age of 15. That's nearly 70 percent.
The increasing number of atheist professors on college campuses is a direct connection to students losing faith. A study at George Mason University revealed that the percentage of professing atheists and agnostics among college professors is 26 percent higher than the general U.S. population. In addition, 51 percent of professors describe the Bible as "an ancient book of fables, legends, history and moral precepts," while only 6 percent of college professors say the Bible is "the actual word of God."
We've all heard the stories of Christmas song censorship, valedictorians forbidden to mention God, and football teams not allowed to have student-led prayer. Many school districts do not understand – or choose to ignore – the freedom of religion guaranteed by the First Amendment on school property, especially when it comes to Christianity. Christian students and faculty are having their rights and viewpoints trampled.
"Political correctness" isn't limited to public education. Many private schools, even some in Christian denominations, now support the "valuing diversity" theme that makes allowances for those who do not hold to biblical principles.
Let's hear it from the young people – how do they feel?
I [Sheryl Young] work with a ministry called Ratio Christi, and I thank Janet Thompson for letting me write here about this issue. Ratio Christi ("Reason of Christ" in Latin) is a nonprofit international campus ministry with over 150 chapters, which exist to encourage and strengthen the faith of Christian students through the use of intellectual investigation called "Christian apologetics" – learning the historical, scientific and philosophical evidence that gives logic, reason and credibility to our Christian faith when presenting it to others.
Curtis Hrischuk, the chapter director for Ratio Christi at North Carolina State University, says: "Most of the students we get are confused when they arrive at college. They're realizing that they don't have a strong basis for their faith, and they're looking for help."
Ratio Christi's chapter leaders often hear from their Christian students that even throughout high school they didn't receive a strong basis of theology to prepare them to face the secular pressure once they got to college. Many felt their church youth groups were all fun and games to keep them occupied, or automatically supposed that kids who came to church were already grounded in the faith and didn't need much help. Some felt they could speak about deep Christian issues with their parents, and others didn't.
Grant, a student from the University of Alabama says, "My youth group studied the Bible but (the teachers) pre-supposed that we accepted it as truth."
Or Bentley from the University of Mississippi: "I was missing the historical, foundation principles and background of Christianity.  I felt it was extremely important to understand who God is, why I believe what I believe, and understand how to defend my faith against those who might try to disrupt it."
Going back to McDowell's The Last Christian Generation, he writes of his surveys:
Only 33 percent of churched youth said church would be part of their lives when they leave home.
63 percent of them don't believe Jesus is the only true way to God.
Only 6 percent of publicly schooled children now come away with a true belief in the Bible.
It cannot continue to be a church mantra, or a mantra in Christian homes, that our blind faith is enough. Not if we want our kids to keep their faith intact and be persuasive witnesses for Christianity later in life.
 Ratio Christi Can Help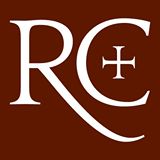 Ratio Christi (RC) students learn to present factual and philosophical evidence for God in classrooms led by atheist professors or to other groups of nonbelievers – and they often end up getting that opportunity. RC students and leaders invite atheists, agnostics, skeptics, and adherents to any religion to attend sessions and investigate the claims of Christianity in friendly discussions.
The nonprofit ministry's president, Corey Miller, says, "Students who identify themselves as Christians at the beginning of college, with the rest of their lives and careers ahead of them, are under fierce attack and are leaving the Christian faith in alarming numbers."
A Ratio Christi club member from the University of Virginia, Caitlin says, "If it weren't for Ratio Christi, I'm not sure I would still be a Christian."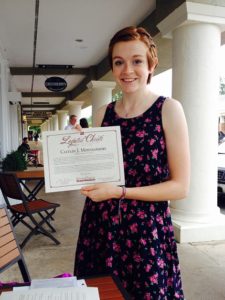 Bentley adds, "Ratio Christi has taught me how to converse with others about Christianity. It has helped me become more comfortable about being an evangelist of Christ to others."
Here's a student named Blake from a Ratio Christi high school-aged group preparing for college:
"Apologetics has given me compelling evidence for the existence of God, the reliability of the Bible, and so much more! I strongly believe that if it wasn't for apologetics, I would not be as effective a witness for Christ."
Home school groups, school teachers, clergy, church members, parents, grandparents, and concerned citizens are welcome to get involved with RC at all levels, from prayer to becoming RC mentors. Individuals and churches can "adopt a college" to help start a RC chapter if there  isn't one at their nearest college. Parents might want to learn apologetics along with their kids so that there are no blank stares across the dinner table if a teen comes home excited about what they are discovering.
Learn more about how you can get involved with Ratio Christi, or find a college chapter. If a student can't find an existing chapter at a college of their choice, or wants to find out how to get involved at the high school level, Contact Us. Young people are our future. Helping them know their Lord is the most rewarding thing I've ever done.
Sheryl Young is the Media Outreach Coordinator for Ratio Christi, and interviews many chapter students and leaders for RC's national newsletter.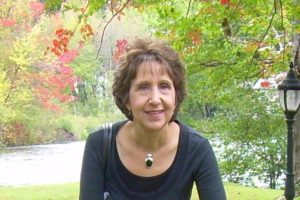 If you receive this blog by email, comment here.