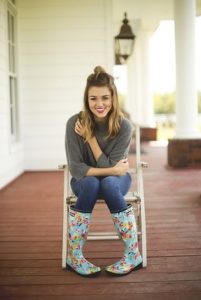 When hubby asked what I wanted to do for my birthday, at the top of the list was having a party with my grandkids and going to see God's Not Dead 2, which opened in theaters April 1. We would have attended opening weekend, but we live in the mountains with no movie theaters, so birthday Saturday was our first chance to see it and we were not disappointed. It's a riveting movie acting out many of the cultural issues addressed in my new book Forsaken God?: Remembering the Goodness of God Our Culture Has Forgotten. Both the movie and my book are wake up calls to Christians to stand up for our values, morals, and freedoms in a world that is quickly removing God from the public square. Here's a quote from the Introduction to Forsaken God?:
Today, society marginalizes, neutralizes, and denies God—forgotten by a culture forsaking him. It's time for Christians to step up, speak out, and seize opportunities to defend God, as Franklin Graham warns, "Before we lose our country!" Exerting boldness for God requires drawing from our own memories of God's goodness—sharing with a disparaging world the greatness of our God and the things we've seen him do. We'll be swimming upstream in a sinking culture, but some will reach out to Jesus for the salvation life preserver and will survive.

Today's culture wants to silence any mention of God or Jesus. Our forefathers in the faith and in our nation would be aghast at a 21st Century world where evoking the name of God or Jesus, or saying you're a Christian, could possibly get you fined, expelled from school, fired, sued, incarcerated, or even executed. Yet, the world still acknowledges the memory and existence of Jesus every time they say or write the date—the number of days since Christ walked the earth. Sadly, the general populace doesn't know, or has forgotten, the significance and origin of today's date. (Pages 21-22, Forsaken God?).
In the section on Mentoring the Next Generation in Forsaken God?, I also include a quote from then 17-year-old Sadie Robertson, as an example of a role model for the next generation. I have been impressed with Sadie's spiritual maturity and willingness to go against the popular trends of her generation, as does her whole family. I featured an interview with Sadie in About His Work Ministries December 2014 Newsletter, discussing her book, Live Original: How the Duck Commander Teen Keeps It Real and Stays True to Her Values (Howard Books, 2014).
So I was excited to learn that Sadie plays "Marlene," the best friend of the main high school character, "Brooke," in God's Not Dead 2. When I saw an interview that Sheryl Young of Ratio Christi did with Sadie prior to the opening of God's Not Dead 2, I wanted to share it, with Sheryl's permission. You might remember that on January 11, 2016, I featured another blog post by Sheryl Young of Ratio Christi: Left for College, Returned an Atheist. It had such a great response and was a revelation to many.
Meet Sadie Robertson
Sadie Robertson is now eighteen and a member of the Duck Dynasty family featured on the A&E TV series. But she is her own accomplished person and a young woman of prolific talents. She attends Ouachita Christian Academy in Monroe, Louisiana where she wore jersey #15 for the girls' basketball team in her sophomore and junior year. Her team stats appear on many high school sports statistics websites. In conjunction with fashion designer Sherri Hill, she designs clothes under the label "Live Original," that encourage a stylish, yet modest, wardrobe for teen girls.
She also sang with country star Alison Krauss for her family's album, "Duck The Halls: A Robertson Family Christmas" (2013). The following year she moved from singing to dancing and took Second Place with professional dance partner Mark Ballas on Season 19 of "Dancing with the Stars" despite remaining modestly costumed and insisting on dance routines that were not as "sexy" as many others on the reality show. I wrote a blog about how Sadie Let her Light Shine on Dancing with the Stars.

Then the big offer to appear in the movie God's Not Dead 2. That's where the Ratio Christi interview begins:
Q: What led to you being cast as "Brooke's" friend "Marlene" in the movie?
A: My parents (Willie and Korie Robertson) were in the first movie, and the producers wanted to continue the legacy. They felt the character was a lot like me, and when I read the script, I had no doubt about doing it.
Q: Did you create a "backstory" for your character – i.e., what motivates her and prompts her to support Brooke?
A: Yes – as Brooke's best friend, she was the one go-to friend in high school, no matter what Brooke was going through. She was there to encourage her.
Q: Did you have a chance to meet or spend time with all the actors, or the apologetics experts like J. Warner Wallace or Lee Strobel, who weren't in your scenes?
A: No, I didn't meet everyone – I was only on the set for three days! But I did get to be with Melissa, Jesse, and Hayley. They were all great, and it was a wonderful experience (Melissa Joan Hart as the main character "Grace," Jesse Metcalfe as Grace's attorney, and Hayley Orrantia as "Brooke").
Q: What did you think of the court scenes in the movie where the witnesses were giving evidence about the truth of the Christian story?
A: Even as a lifelong Christian, I learned a lot from the movie, especially about the true origin of the phrase "separation of church and state."
Q: Were there any discussions among the cast about how the script was a parallel to real-life occurrences in society today? 
A: Yes – we knew that at the end of the movie they were showing the cases that have happened. I didn't realize how big the problem is!
Q: Why is it important for both Christians and non-Christians to see this movie?
A: People will be motivated. They'll fear less, gain strength, and learn so many things like I did. I didn't know some of these facts. If you are not a Christian – go anyway – it's a good movie, and you'll learn some real information from history you may not know.
Q: How can this movie help people who are struggling with expressing their faith to others?
A: The movie gives you courage to know God will take you all the way through something. I liked how Melissa ("Grace") was praying on her bed.
Q: Have you or a friend or teacher ever experienced anything like the bias portrayed in the movie?
A: No. I went to a private school. But I have seen other kinds of punishment and ridicule, and I feel it all relates to this situation.
Q: The issue of Christians being able to voice their faith in public has become huge for your strong Christian family. When did you first feel driven to get involved?
A: It was actually before that – I was thirteen and away on a sports trip. Everyone wanted to party while being away from parents, but I never did. I made the decision not to go with the world, but to go with God. I felt His presence and knew He was worth it. After that, I got baptized. When you surrender and let God in, you know how good He is.
Q: Have you had a special teacher in your life who encouraged you in your faith?
A: Yes – my favorite teacher – she would ask if she could pray for us and listen to us – even in chemistry class. She led us by example and showed how important faith is.
Q: Ratio Christi teaches apologetics to Christian students so they can combine faith and reason to support their biblical worldview. Have you ever studied apologetics?
A: Our private school system used Christian books with science and history supporting the Bible.
Q: What do you think is the biggest concern on your Christian peers' minds today?
A: Their biggest concern is what other people think about them – what are people going to say? They need to know that things will come and go but they can rely on God.
Q: You took Second Place on "Dancing with the Stars" with no dance experience! What encouraged you to go on the show?
A: Crazy! My grandma really wanted me to do it. I was scared but I learned a lot about myself and what I am able to do.
***
Go see God's Not Dead 2 while it's still at movie theaters and stay until the very end . . . after the credits, after the list of lawsuits, even after the screen goes black for a moment, for a sneak preview of the topic for God's Not Dead 3!
See the trailer at the movie's main website.
If you haven't seen the original, God's Not Dead, rent it or stream it… now. My grandchildren love to watch it  over and over!Some of the same characters are in God's Not Dead 2!

Both movies are important to audiences that value religious free speech in American society. The fictional situations are based on real-life incidents and court cases, as illustrated by the long lists of actual lawsuits noted at the end of the films. How realistic are the court cases?
See Ratio Christi's interview with attorney Erik Stanley of Alliance Defending Freedom.

***
Photos courtesy of Grace Hill Media and Pure Flix Entertainment.
Interview with Sadie Robertson, originally Posted on Mar 31, 2016 by Sheryl Young. Content in blog does not necessarily represent Ratio Christi's views.
If you've seen God's Not Dead 2, I'd love to hear your thoughts. If you haven't seen it yet, let us know what you think about it when you do, and remember to stay to the very very end. You won't be disappointed!

If you received this blog by email, leave a comment here.