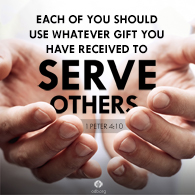 March 8 was another attempt for the new "feminist" women's movement to feel relevant by not showing up for work. Twisted thinking that not fulfilling their responsibilities would make them invaluable to their employers and fellow workers who had to fill the gap or do double duty while they were marching in the streets, shopping at minority or women owned stores or just hanging out at home for the day.
With each interview I heard of representatives of this liberal movement, their reasons for taking the day off ranged from not shopping at businesses owned by white men to all the reasons they didn't like Donald Trump as president, and very few said anything about work related issues. I wrote a blog post after the women's march the day following the Inauguration titled "Why Are Some Women like Eve . . . Still Listening to the Serpent?" With each failed attempt at relevancy, the devil is becoming bolder and more obvious in these women's protests. The women involved seem confused, blinded, and resistant to reason and logic. All tools of the evil serpent.
These liberal feminists represent a select minority of women. The majority of women are watching from the sidelines, shaking their heads, and saying, "This is not my march. This is not my cause. These women do not represent me."
Maybe you know some of the feminists or have some in your family or friends, and it saddens and sickens you to watch them being used as pawns by a political, satanical force that could care less about women and is only using them to create perceived chaos during President Trump's first few months. Bill O'Reilly asked one woman "Would you be protesting if Hillary Clinton had won?" She didn't answer. Then he asked, "Isn't it true that you just don't like President Trump?" Those two truths annihilate feminist's credibility!
How do we get women entrapped by these feminists to listen to reason?
One way we train mentors to work with mentees is to ask questions and help them arrive at their own answers. I realize that many of the liberal feminists are not Christians, but sadly, they have lured some Christians, seekers, or your children. So perhaps you can use the following questions to start a discussion, and I'll provide supportive Scriptures. I hope it helps. It helped me just writing this for you.
Questions to Consider When Discussing the Liberal Feminist Movement
Who are the organizers? Did you know the current movement is lead by people like Linda Sarsour with ties to a terrorist group that supports sharia law. Other organizers and supporters of the "women's march" and "general strike" include a half dozen Marxist professors and Black Panther supporter, Angela Davis, who fled to Cuba after guns she illegally obtained were used in a courthouse shoot-up, and Ramsea Yousef Odeh, convicted of terrorism and imprisoned in Israeli in 1970? Do these sound like people who want the best for American women?
As that old proverb says, 'From evil people come evil deeds.' 1 Samuel 24:13 NLT
Dear friends, do not believe every spirit, but test the spirits to see whether they are from God, because many false prophets have gone out into the world. 2 This is how you can recognize the Spirit of God: You, dear children, are from God and have overcome them, because the one who is in you is greater than the one who is in the world. 5 They are from the world and therefore speak from the viewpoint of the world, and the world listens to them. 6 We are from God, and whoever knows God listens to us; but whoever is not from God does not listen to us. This is how we recognize the Spirit of truth and the spirit of falsehood. 1 John 4:1-6
Why protest work-related issues now? President Trump has only been in office two months and the women marched around the Trump Tower on March 8. Why not march around Obama's home in Washington? He was president for the past eight years and didn't rectify any of their complaints. Why didn't they protest Obama for not doing anything about the issues rather than a president who just took office and actually signed two bills for women entrepreneurs?
In your anger do not sin. Ephesians 4:26
Since sexism on the job is a justified complaint, why wasn't there a loud protest from the liberal left or the feminist leaders when Democrat U.S. Rep. Cedric Richmond of Louisiana made a vile and crude "joke" in a public speech in Washington regarding Kellyanne Conway? If this protest is about all women in the workplace, why didn't one woman on the left, defend her? Did employers know women only stayed home from work for the rights of liberal left feminist women?
Vindicate me, my God, and plead my cause against an unfaithful nation. Rescue me from those who are deceitful and wicked. You are God my stronghold. Psalm 43:1
What about the rights of employers and the people you serve? Were your reasons for staying off the job more important than school kids and their parents? Patients? Customers? Fellow employees? Deadlines? Products? Why are you so much more important than them?
Whatever you do, work at it with all your heart, as working for the Lord, not for human masters. Colossians 3:23
Have you ever seen protestors yelling and carrying mean, vulgar, and crude signs achieve a worthwhile purpose? Is this an appropriate role model for your daughters? What would be a better way to have your voice heard?
Better a patient person than a warrior, one with self-control than one who takes a city. Proverbs 16:32
The acts of the flesh are obvious: sexual immorality, impurity and debauchery; 20 idolatry and witchcraft; hatred, discord, jealousy, fits of rage, selfish ambition, dissensions, factions 21 and envy; drunkenness, orgies, and the like. I warn you, as I did before, that those who live like this will not inherit the kingdom of God.
22 But the fruit of the Spirit is love, joy, peace, forbearance, kindness, goodness, faithfulness, 23 gentleness and self-control. Against such things there is no law. 24 Those who belong to Christ Jesus have crucified the flesh with its passions and desires. Galatians 5:19-24
Don't you believe that both men and women are important to society? Hillary Clinton said to the feminists, "the future is women." Do you believe that means without men? Is that really what you want? An emasculated society? Is that what you tell your sons, husbands, brothers, and fathers? It's all about our daughters and us? Why would we want a world without men and why do we want to dominate men? Don't you agree that men and women were created for partnership together? That's not to say someday we might not have a woman president, but not just because she's a woman. Because she's the best person for the job. Hillary Clinton did not lose because she was a woman. Many men voted for her. She lost because clearly she was not the best candidate, as evidenced by how she has handled her loss so unprofessionally.
There is neither Jew nor Gentile, neither slave nor free, nor is there male and female, for you are all one in Christ Jesus. Galatians 3:28
Who do you think is listening to you? What purpose are you expecting to achieve? What is your focus? Do you know why you joined this feminist movement? If only to protest President Trump, all other issues lose credibility. Every interviewer, your employer, and the public see right through the motives of the organizers because President Trump did not create any of these issues.
The feminist leaders have one agenda: Chaos, disruption, and agitation! They don't care about real issues, they don't care about women, and they don't care about America! Their sole purpose is to stir up women against perceived and manufactured issues, along with a few real ones, and convince emotional women to blame President Trump, as if he created all their problems.
Gullible women are falling into the trap set by the devil and the feminist movement leaders who want to destroy President Trump and America and are using deceived women to help achieve their deceptive goal.

So be careful how you live. Don't live like fools, but like those who are wise. Ephesians 5:15 NLT
"There remains far more brutal and terrifying incarnations of actual gender persecution which we must face together, such as forced enslavement, sexual abuse and absolute repression of far too many women and girls around the globe. We must remember these women in our daily prayers and use our combined resources to help free them from such unthinkable and inhumane circumstances." Melania Trump
PS: I was surprised not to receive even one story from last week's blog. So I'm going to try again. How about a story about when you had to show strength and determination? Or a story where God gets all the glory because He helped you do something impossible. Can you share one of those with me, pretty please?
If you received this blog by email, please leave a comment here.