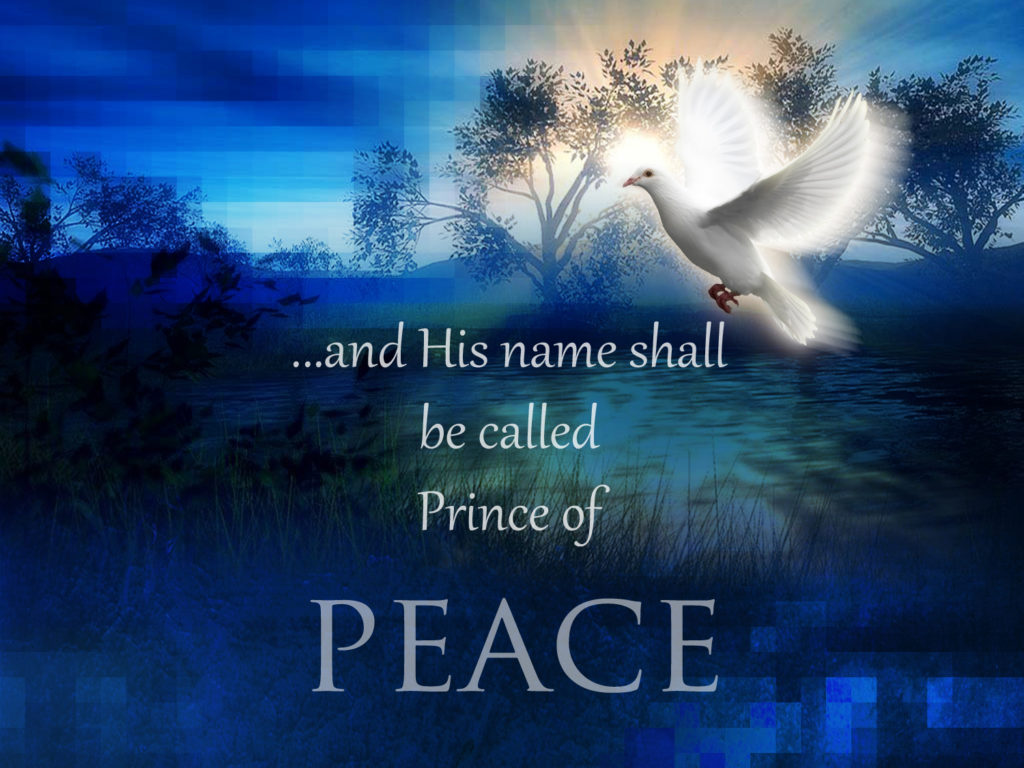 This will be my last Monday Morning Blog for 2017 since Christmas and New Year's Day falls on Monday this year. I hope you'll be enjoying those Mondays and not spending time on electronics! So I wanted to close out the year with a Christmas poem I wrote December 2001, three months after 9/11. With all the unrest and fear in our nation today about North Korea and terrorist attacks again, I thought this poem was still appropriate.
Everyone is looking for someone or something to bring lasting unity, peace, and justice to our world, but that will never happen through mere human efforts. Just like one human or one thing doesn't cause division and injustice in our world.
Sin causes division in people groups, "For everyone has sinned; we all fall short of God's glorious standard." (Romans 3:23 NLT)
Only Jesus can restore unity.
"For Christ himself has brought peace to us. He united Jews and Gentiles into one people when, in his own body on the cross, he broke down the wall of hostility that separated us." (Ephesians 2:14 NLT)
Remember that true peace is found in only One Person (Luke 2:8-14) and Truth and Justice (John 14:6) is fulfilled in that same Person, the Prince of Peace, Jesus Christ.
For a child is born to us,
a son is given to us.
The government will rest on his shoulders.
And he will be called:
Wonderful Counselor,[a] Mighty God,
Everlasting Father, Prince of Peace. (Isaiah 9:6 NLT)
CHRISTMAS POEM 2001
Never Forget 9-11
We call on You in times of trouble,
Some sense to make amongst the rubble.
But as the ashes form a heap,
Normal life is what we seek.
'Oh My God,' is soon replaced
With don't put Jesus in our face.
Prayers once heard throughout the land,
Now return to being banned.
God displayed on screen and lawn,
Soon will fade into a yawn.
A cycle repeated year after year,
As the final trumpet call draws near.
A Babe was born on Christmas day,
So you and I could be saved.
What will it take for all to heed,
Jesus Christ is all we need.
Lord, help us gathered in Your sight,
Make a difference in this plight.
Give us boldness to proclaim,
Peace on earth is why You came!
Janet Thompson  12/11
This was the note that went along with the poem my husband and I sent out Christmas 2011. Like the poem, it's still applicable to our times today!
Reading Chapter 5 of Isaiah inspired this poem. Our small group is [was] doing a Bible study titled "ISAIAH: Trusting God in Troubled Times."* Amazing how the book of Isaiah in the Bible parallels the world's happenings today! No one could have forecasted the events of our times more accurately than God, the Creator of our world. We encourage you to read the book of Isaiah.
With so much talk about survival kits and what to do in an emergency, we can tell you from our experience, the only survival kit for anything that will ever happen in your life and our world is all found in one place—the Bible. Is a modern translation on your Christmas list?
Do you know someone who needs a Survival Kit for Christmas? Are you wondering what to get that hard person to buy for on your list? Do them a favor that could save their life—buy them God's Survival Kit and manual for life—the Holy Bible.
Our prayer is that your Christmas focuses on Christ and relationships more than ever before! That you experience the peace, joy, and hope that comes from personally knowing the Babe in the manger. He's all grown up now and so in love with you. Celebrate each day of life as a gift from Him, and in return, give Jesus Christ the gift of your life.
Merry Christmas and Happy Blessed New Year, Janet and Dave Thompson
*Isaiah: Trusting God in Troubled Times by Howard Peskett; Inter Varsity Press  A LifeGuide Bible Study
*Picture shared from Church of God of Prophecy
If you received this blog by email, please leave a comment here.