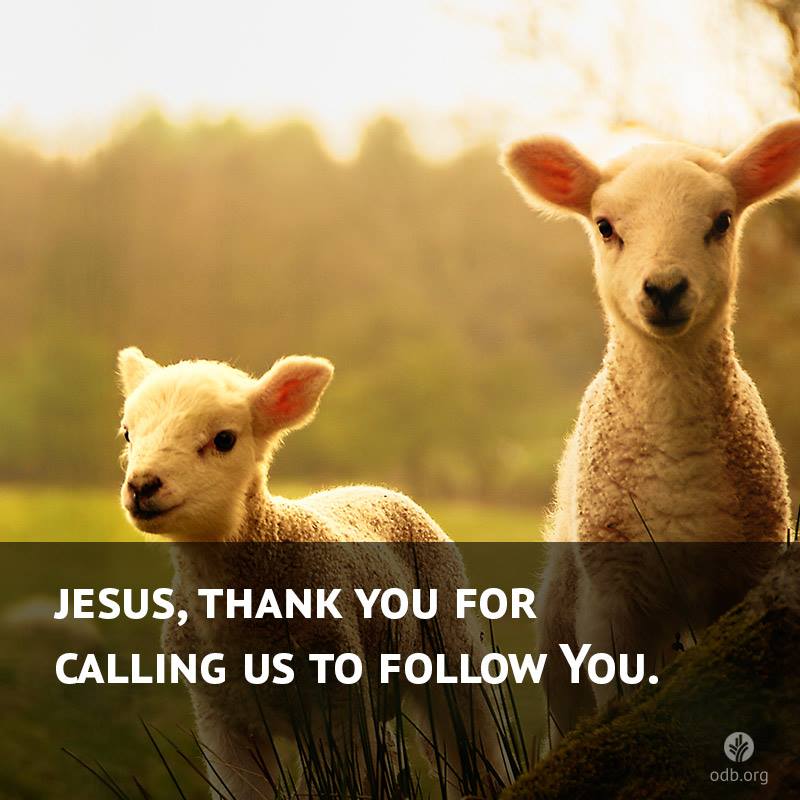 My sheep listen to my voice; I know them, and they follow me. John 10:27
I would not be married to my husband today or be in ministry if I had not recognized the voice of Jesus and listened to Him speaking to me!
While the Lord often uses sermons, books, Scriptures, movies, songs, others . . . to inspire and convey a message to believers, which I've experienced many times, I've also had the amazing experience of hearing Jesus speak to me loud and clear. I've told my testimony on numerous occasions, and unlike Joy Behar and the liberal women on The View, no one has ever called me mental. They call me blessed!
Let's back up a bit. Last week a discussion on The View went something like this as reported by Brandon Showalter's article in The Christian Post 'The View' Host Joy Behar Claims Mike Pence Hearing Jesus Is 'Mental Illness':
"Some of the ladies on "The View" Tuesday mocked Vice President Mike Pence's Christian faith, saying they don't want a leader who 'speaks in tongues' or reportedly hears the voice of Jesus, which Joy Behar said was tantamount to "mental illness".
It started when they were discussing former White House staffer Omarosa Manigault Newman's comments, who is now a contestant on the reality TV show "Celebrity Big Brother" "I am Christian, I love Jesus, but he [VP Pence] thinks Jesus tells him to say things," she said, calling him "extreme."
Co-host Sunny Hostin said she was a Catholic but, "I don't know that I want my vice president, you know, speaking in tongues and having Jesus speak to him."
Joy Behar chimed in: "It's one thing to talk to Jesus. It's another thing when Jesus talks to you. That's called mental illness if I'm not correct, hearing voices."
"My question is, can he talk to Mary Magdalene without his wife in the room," Behar joked, making a reference to the now widely known fact that Pence does not dine alone with women or consume alcohol at events without his wife present, for which he was mocked in the secular press last year.
Guest co-host Sherri Shepard, who also says she's a Christian, explained that talking with Jesus is "just par for the course," for Christians. "You talk to Jesus, Jesus talks back. What concerns me is how long is the conversation with Jesus?" Laughter!
You can watch The View mocking Jesus and prayer segment in Brandon Showalter's article .
Here's the points I want to make from their mocking of Jesus and the Christian faith and those who laughed along with the View women:
 Mocking Jesus violates the Third Commandment: "You shall not misuse the name of the 

Lord

 your God, for the 

Lord

 will not hold anyone guiltless who misuses his name." (Ex 20:7)  And that's no joke! The one Conservative on the show, Meghan McCain, did finally interject that she talks to Jesus every morning and He talks to her. The rest have no idea what a relationship with Jesus means.
They automatically assumed that VP Pence is "talking in tongues" because he talks to Jesus. He's never said that he talks in tongues! More evidence they're clueless about prayer. I talk to Jesus all day long, as many of you do, and I don't talk in tongues.
No one can talk to Mary Magdalene. She's dead. Jesus is alive.
They represent a large segment of the population who are critical and demeaning of evangelical Christians because they're ignorant of what Christianity means. Any yet, they're tolerant of other religious beliefs and would never mock them, as they shouldn't. But Jesus and Christians are fair game.
They're lost and have no idea who Jesus is or what it means to pray. Or they claim to be Christians but don't understand prayer or what it means to have a relationship with Jesus. They don't know how to act and speak like a Christian who honors Jesus as your Lord and Savior.
"Christians" attacking and making fun of other Christians need to ask forgiveness of Jesus and those they've attacked, repent, and mature in their infantile faith. The others need our prayers.
Christians can turn this around for good though. The discussion of this sacrilegious attack from the The View has given many Christians, including VP Pence, an opportunity to explain who Jesus is, why we speak to Him and He speaks to us, and defend our faith. Maybe someone will be curious enough to learn more about Jesus and prayer.
For the sad souls mocking and laughing at Jesus, if you only knew that you'll someday face the consequences of Jesus saying He never knew you either. "Then I will tell them plainly, 'I never knew you. Away from me, you evildoers!'" Mathew 7:23.
"Christians" when you deny who Jesus is, you will face the same consequence.
I've Heard Jesus, Listened, and Followed
But back to my opening of the distinct times I've heard Jesus clearly.
After being a single mom for seventeen years, I surrendered my dating life to the Lord and prayed for Jesus to bring a godly man into my life. Several months later, I met Dave in a small group at church. We dated for a few months and then I broke up with him. He convinced me to go to church with him, and I suggested we go to a Greg Laurie Harvest Crusade after church. I rededicated my life to the Lord that night. As Dave and I sat in the car talking until the parking lot was empty, I distinctly heard the Lord say, "You asked for this godly man. I gave him to you. Now rededicate yourself to this relationship." I heard, listened, and followed. Dave and I were married five months later. That was twenty-five years ago!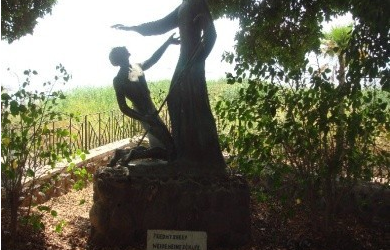 Several years later, I felt the Lord calling me into ministry, but I didn't know where. I attended a Women in Ministry Leadership Conference where I heard the Lord say, "Feed my sheep." I asked "What sheep, where, and what will I feed them when I find them." I heard again, "Feed my sheep." I heard, listened, and followed. That was the beginning of the Woman to Woman Mentoring Ministry twenty-three years ago.
Jesus talks to every Christian in a way that will get his or her attention. It might not be a clear voice, and I've only heard Him that way several times, although I pray every morning: "I declare myself—spirit, mind, emotions, body, will—totally open to your voice and totally available to do your will alone."
In the The Believer's Code, O.S. Hawkins writes:
"We who are Christ's sheep know His voice, and of course we follow Him: He is our shepherd. We have a God who speaks to us. Do you hear His voice speaking to your heart through his Word and by his Spirit even right now? God's voice is recognizable to His sheep. Ask Him to help you hear it." (Emphasis added)
Are you listening? Have you followed? Please share with us a time you heard and obeyed the voice of Jesus.
If you haven't read last week's blog, So That No One Will Malign the Word of God, The View maligned the Word of God.
If you receive this blog by email, please leave a comment here.