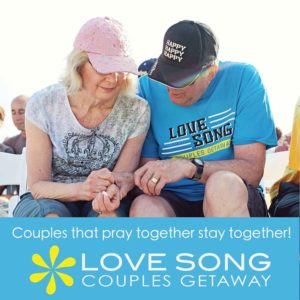 I'm back from cataract surgery. Well partially back, so this will be short but wanted to let you know that I'm seeing so much better. Still working on close up vision, but it will come. Every day is an improvement. Thank you whoever prayed for these two surgeries. I felt those prayers! Speaking of prayers . . . .
The Attack on Prayer
The attack on prayer is what God told me to discuss today. Yes, God talks to me, and if you're a believer He talks to you too, just like you talk to Him . . . in prayer. As I prayed about the topic for my first blog back, I woke up this morning with a definite word from the Lord: Write about the return to politicization of prayer. "Return" because it was politics that removed prayer from schools. Politics removed mentioning God and Jesus in schools. Politics has removed God from the public square and replaced the ways of God with the ways of Satan.
That's right, it's not God's culture today, it's Satan's culture. Jesus talked a great deal about the ways of the "world" and reminded his disciples and followers that Christians—us— are not of this world, we're only in the world. We aren't to conform to the world, but change the world.
I [Jesus] am coming to you now, but I say these things while I am still in the world, so that they may have the full measure of my joy within them. 14 I have given them your word and the world has hated them, for they are not of the world any more than I am of the world. 15 My prayer is not that you take them out of the world but that you protect them from the evil one. 16 They are not of the world, even as I am not of it. 17 Sanctify them by[a] the truth; your word is truth. As you sent me into the world, I have sent them into the world. 19 For them I sanctify myself, that they too may be truly sanctified.

20 "My prayer is not for them alone. I pray also for those who will believe in me through their message, 21 that all of them may be one, Father, just as you are in me and I am in you. May they also be in us so that the world may believe that you have sent me. John 17:13-121
Mentoring Can Change the World: Starting with Our Children and Grandchildren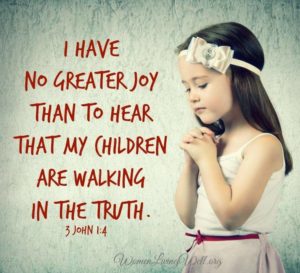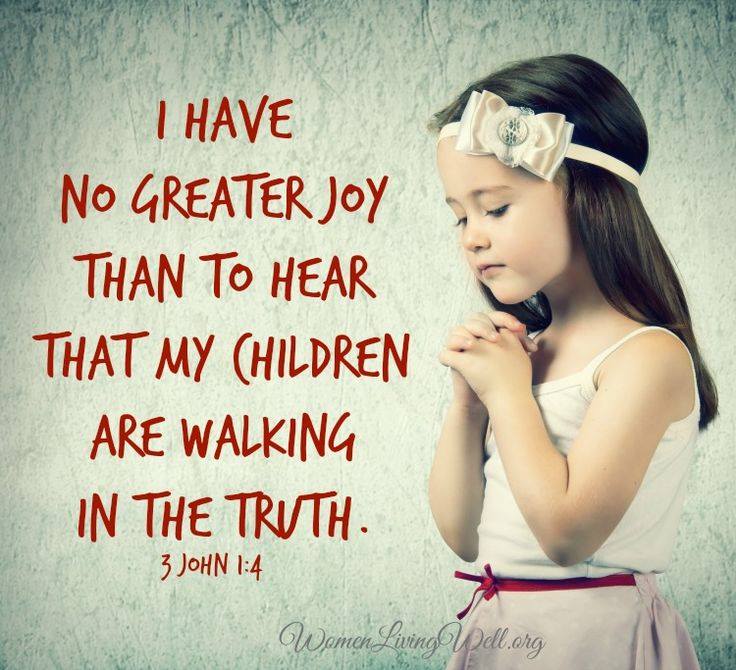 Right now, a federal appeals court has banned prayer at the opening of town council meetings. Because the commissioners said Christian prayers, which they have done for years, the angry atheists and the ACLU filed a lawsuit to ban the prayers, but the ACLJ is fighting back at the Supreme Court. Pray for the SCOTUS to uphold the right to pray before these meetings.
Our President and Vice President called for prayer after the horrific massacre in the small First Baptist Church in Sutherland Springs, TX. As prayer vigils were held in that tiny town, the media, entertainers (I use that term loosely), and liberal politicians began criticizing prayer.
Which brings me to the world's view of prayer:
They don't understand prayer . . . because they don't understand God.
They don't believe in prayer . . . so they don't believe in God.
They don't think prayer is "enough" . . . they think action is enough.
They don't want God's laws . . . they want culture's laws.
They mock prayer as weak . . . while they remain arrogant, prideful, and ignorant.
They don't recognize the power of prayer . . . only the power of man.
They are lost souls without prayer!
And I will ask the Father, and he will give you another advocate to help you and be with you forever— 17 the Spirit of truth. The world cannot accept him, because it neither sees him nor knows him. But you know him, for he lives with you and will be[a] in you. 18 I will not leave you as orphans; I will come to you. John 14:16-18
Listen to Pastor Paul Buford, who pastors River Oaks Church two miles from Sutherland Springs First Baptist Church, when A MSNBC Anchor Asks Texas Pastor if Prayers Are 'Enough' After Church Shooting — His Answer Is On-Point
Thoughts and Prayers
Here's my opinion on the phrase "thoughts and prayers." Unbelievers say, "My thoughts are with you." I even heard a member of a media talk panel clarify that he only supported "thoughts, not prayers!"
But Christians often say, "My thoughts and prayers are with you."  What good are thoughts? Thoughts are how the situation makes us feel and may cause us to do something kind for the person suffering . . . but thoughts aren't transmitted tangibly, mentally, or spiritually to the sufferer.
"Thoughts" however can prompt us to pray for the person or situation. Every time we "think" about them, the Holy Spirit prompts us to pray. I think a better witness to the unbelieving world criticizing "thoughts and prayers" . . . and a more sincere comfort to those suffering . . . would be, "Every time the Holy Spirit brings you to mind, I pray for you!"
I see social media full of "praying" and prayer emoji's comments, but we must not write that unless we're actually praying. It's often a sentimental response, but we're lying if we don't follow through and actually pray for that person or situation. They're counting on those prayers.
Forsaken God?
If you haven't read my book Forsaken God?: Remembering the Goodness of God Our Culture Has Forgotten, I encourage you to read it now! Here is a comment from an Amazon reader who said the book reminded her of the importance of every believer keeping God in the forefront of his or her life, and how we can impact our failing culture.
This is a very thoughtful and timely book. We watch even now, as our society pushes God out of the picture and yet Janet reminds us through scripture as well as personal stories of how much God wants to be in our lives and His goodness toward us. When we remove Him from our lives and our culture, we are the ones who pay the price as we forsake Him. I love the practical application steps at the end of the chapters. They are easy to do and follow and a reminder of the blessings that are available to us when we simply recognize and walk in the goodness of God.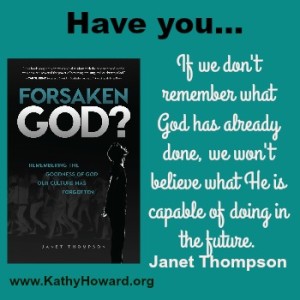 I also want to encourage you to watch a new Fox News program, The Ingraham Angle, 10 ET weeknights. We DVR it. Some jealous media critics have labeled Laura Ingraham "The church lady" because she always wears a cross necklace, is bold about her faith on the program, and confronts assaults on religion. I'm impressed with her reporting style and conservative platform. Here is her coverage of "Are Thoughts and Prayers Now Political?"
My Surgery Prayer Witness
I guess I just can't write a short blog. I've missed all of you, so I'll close with a "prayer story" from my second eye surgery. When everyone left the room after the pre-surgery prep, like the first time, my husband took my hands, we closed our eyes, bowed our heads, and Dave prayed for my surgery. When we lifted our heads and opened our eyes, surgery nurse Martha was waiting with the wheelchair to wheel me into the surgery suite. The room was just as cold as before, and as they positioned me on the table, I began to tremble . . . like the last time. Maybe nerves, maybe the freezing temperature!
Nurse Martha calmly said, "You have nothing to worry about, you're all prayed up!" I knew then she had seen us praying and waited quietly at the door until we finished.
She was right. I then told her how Jesus had reminded me that morning that He would be watching over the surgery. Then I added, "Of course Jesus is always with me. And so many people are praying for me, they're praying for the doctor, and for all of you too."
Don't let prayer become political. Don't let prayer become controversial. Never be ashamed of a conversation with your precious Lord and Savior. Stand firm in the power of prayer.
Pray continually! 1 Thessalonians 5:17
See also my blog The Miracle of Steve Scalise: A Testimony to the Power of Prayer
Mentoring for All Seasons: Sharing Life Experiences and God's Faithfulness, is available at all Christian bookstores, online book stores, Amazon, Kindle, and signed by Janet at her website store
Forsaken God?: Remembering the Goodness of God Our Culture Has Forgotten is available at all Christian bookstores, online book stores, Amazon, Kindle and signed by Janet at her website store.
If you received this post by email, please leave a comment here.