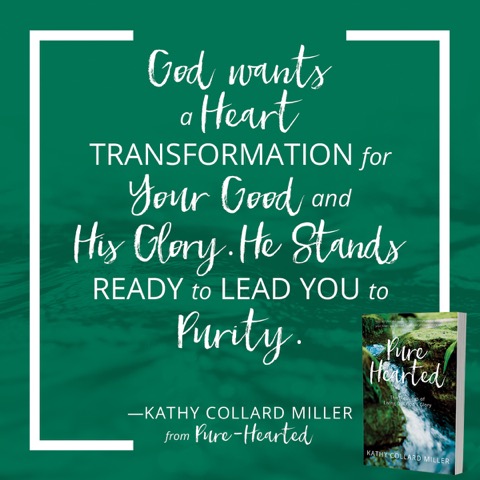 So often I hear from parents and mentors who step in to try and shelter their mentee or children from suffering pain. It's a natural protecting instinct. But Kathy Collard Miller asks us to consider: Are we getting in the way of God?
Mentoring Includes Allowing Women to Suffer
by Kathy Collard Miller
Over many years, I have taught small group women's Bible studies and mentored many women. I've gone through the gamut of thinking my words will protect a woman and blaming myself when a woman doesn't respond the way I'm leading. I've learned a prominent principle: trust God for a good plan even if God allows her to suffer difficulties.
God the Father loved his only Son well to the maximum, but still asked Jesus to leave heaven's joys to demonstrate the Father's love for sinful humanity. All for the sake of bringing glory to the Father. God also suffered himself watching his beloved Son suffer. He provided darkness to cover his Son's unbearable pain on the cross.
The physical suffering Jesus endured wasn't the most painful aspect of his crucifixion. No, the most painful and important aspect was the indescribable emotional agony Jesus suffered by being separated from his Father's fellowship. God the Father, Jesus the Son, and the Holy Spirit had always enjoyed perfect fellowship, unity, and joy in each other. When Jesus took on the sins of the world, though he had lived a sinless life he became sinful, which separated him from perfect fellowship in the holy Trinity. That separation was the ultimate suffering. God's heart grieved, yet he had a purpose in Jesus' crucifixion.
God Knows His Purposes for Us Struggling
I can't imagine any of us willing to send our mentee to a cross. But we don't need to willingly send anyone into difficulty because we're all challenged more than enough in this sinful world. Yet God's purpose is often to purify through trials. Cooperation with God's purposes means we resist rescuing others, and especially excusing their sinful choices.
Think of James 1:2-5.
Count it all joy, my brothers, when you meet trials of various kinds, for you know that the testing of your faith produces steadfastness. And let steadfastness have its full effect, that you may be perfect and complete, lacking in nothing. If any of you lacks wisdom, let him ask God, who gives generously to all without reproach, and it will be given him.
Recently, I meditated on those verses from a different angle. When I try to protect or rescue anyone I'm mentoring, in a sense I'm standing before God exclaiming, "You may not speak James 1:2-5 to her. You may not challenge her to count it all joy. It's just too much for me to think of her suffering. You aren't capable of using this situation for her good. You being glorified through her difficulties is not as valuable to me as her comfort and ease."
Isn't That Shocking?
Are you shocked to think of it that way?
Here's something even more shocking. In a sense, we're demanding, "You must remove those verses from the Bible. They aren't true."
Shocking, yes, but we deceive ourselves thinking shielding our mentees is for their best. God doesn't agree. He loves each one of us perfectly, and yet he says, "You will suffer and count it all joy." Why? Because then, as the passage says, the payoff is strength, steadfastness, wisdom, growth, and maturity.
Aren't those qualities what you desire for the woman you are mentoring? Only God's use of difficulty will produce those benefits.
I'm not saying we never help or assist, advise, or support. But we must be honest about our motives in order to know what's best for them. Sometimes we don't want them to suffer because it hurts us to see their pain. Or if they struggle, it might reflect upon our own mentoring abilities. Desiring God's glory clears up those muddy motives.
Over these many years, this principle has not only allowed me to get out of the way of God's purifying work in others' lives, but it has given me peace by trusting that God works through difficulty.
How has such a principle been helpful for you in your mentoring of others? Please leave a comment and share your thoughts. If you received this blog by email, leave a comment here.
Enter a book drawing for Kathy's new book, Pure-Hearted: The Blessings of Living Out God's Glory. Enter by January 29 by leaving a comment here along with your email address. The winner will be drawn on January 30. (US addresses only can win.)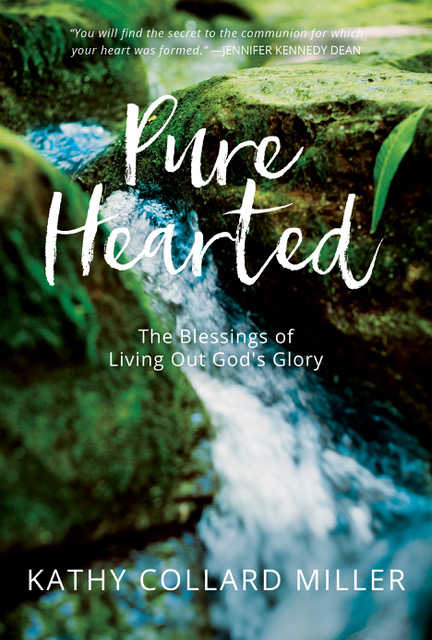 Learn more about starting a mentoring ministry in your church at womantowomanmentoring.com/mentoring/
For how to mentor women in all seasons of life and be a mentee in all seasons of life my new book Mentoring for All Seasons: Sharing Life Experiences and God's Faithfulness will be helpful.
Kathy Collard Miller is an award-winning author of over 50 books that include Christian living topics, women's Bible studies, and Bible commentaries. She is a speaker who has shared in 8 foreign countries and over 30 US states. Kathy and Larry have been married for 47 years and are the parents of 2 and grandparents of 2. They live in Southern California and often write and speak together. Visit her at www.KathyCollardMiller.com. She would love to hear from you.
This guest blog is adapted from Pure-Hearted: The Blessings of Living Out God's Glory. Filled with biblical principles, practical instruction, and motivational stories, Pure Hearted is written for women. Every chapter includes a profile of a biblical woman along with discussion questions for groups or individuals.
Order Pure-Hearted at: http://amzn.to/2jzYdWi
www.facebook.com/KathyCollardMillerAuthor
http://www.Pinterest/Kathyspeak