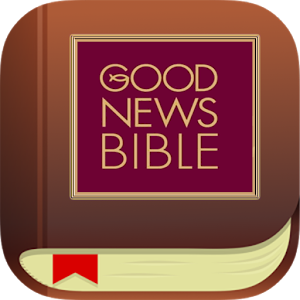 The title of this article is the end of Titus 2:5 (NIV). Other translations read:
so that the Christian faith can't be spoken against by those who know them. (TLB)

In this way, the Word of God is honored. (NLV)

so that the word of God may not be discredited. (NABRE)

We don't want anyone looking down on God's Message because of their behavior. (MSG)

that the word of God may not be exposed to reproach (blasphemed or discredited) (AMPC)
Here's Titus 2:1-5 (NIV) in context, a passage often used in mentoring . . .
You, however, must teach what is appropriate to sound doctrine. 2 Teach the older men to be temperate, worthy of respect, self-controlled, and sound in faith, in love and in endurance.

3 Likewise, teach the older women to be reverent in the way they live, not to be slanderers or addicted to much wine, but to teach what is good. 4 Then they can urge the younger women to love their husbands and children, 5 to be self-controlled and pure, to be busy at home, to be kind, and to be subject to their husbands, so that no one will malign the word of God.
No other book in history have emperors, empires, authorities, and mankind tried to malign, dishonor, discredit, reproach, blasphemy and destroy more than the Bible, yet still it remains the number one best seller in the world! Those of us who believe the Bible is the inerrant Word of God, often come under similar attacks. The world sees us as ignorant, foolish, drinking the Kool-Aid, stupid, unenlightened, living in the dark ages, not current or relevant . . . even deplorable. I'm sure many of you have been called worse names. I know I have.
Today's liberal culture believes the Bible needs to adapt to culture instead of the culture adapting to the Bible. Progressive ignorance and blasphemy.
Jesus didn't come to conform to the culture; he came to reform the culture! Now we're to go and do likewise, but sadly many are following the culture instead of following Jesus' example.
My heart sank as I heard Tucker Carlson on FOX news interview a liberal Episcopalian pastor who was convinced that Jesus would be in favor of taking gender out of the Bible and no longer seeing God as the Father image, but a gender-neutral God. The pastor's words seared my heart, "We're not taking anything away from the Bible, we're just adding to it."
I screamed at the TV, Tucker, remind him of the last words in the Bible . . .
18 I warn everyone who hears the words of the prophecy of this scroll: If anyone adds anything to them, God will add to that person the plagues described in this scroll. 19 And if anyone takes words away from this scroll of prophecy, God will take away from that person any share in the tree of life and in the Holy City, which are described in this scroll.

20 He who testifies to these things says, "Yes, I am coming soon."

Amen. Come, Lord Jesus.
Do you, like me, find it inapprehensible to live in a culture that openly, and without reproach or conscious, maligns the Word of God from politicians, officials, congressmen, media, progressives, and yes, even many churches? We've forsaken Paul's warning to Titus to teach what is appropriate to sound doctrine to men and women, and likewise teach the next generations.
It's so easy for Bible-believing Christians to scoff at the culture and bemoan liberalism, but should our churches and ourselves look in the mirror and assume some of the blame?
22 Do not merely listen to the word, and so deceive yourselves. Do what it says. 23 Anyone who listens to the word but does not do what it says is like someone who looks at his face in a mirror 24 and, after looking at himself, goes away and immediately forgets what he looks like. James 1:22-24
As we watch liberalism and progressivism try to eliminate genders and the roles God assigned them, normalize same-sex unnatural relations and promiscuous sex, promote slaughtering babies in the womb, and the next generation accepting these atrocities, are Christians doing anything tangible to make a difference?
It's not always comfortable to stand up for what you believe, but when you know the Truth and take to heart that many who are deceived today will spend eternity in hell instead of heaven, how could it be comfortable to remain silent?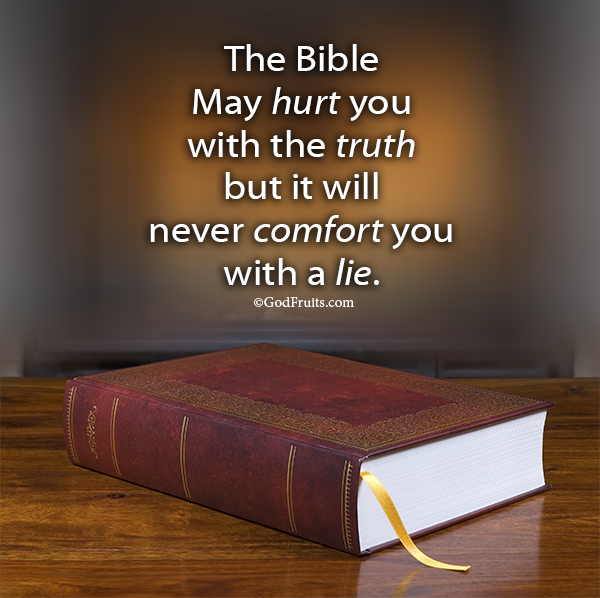 How Can You Stop the Maligning of God's Word?
Know your Bible! Relate to it. Read it. Study it. Memorize it. Share it.
Practice and role model the Bible's teaching in your life and with your family.
Engage with the next generation by teaching or mentoring them using God's Word as your guide.
Ask God to give you new insights into His Word and a hunger to learn more.
Remember how God's Word has changed your life and share your testimony whenever God gives you the opportunity. If you're wondering how to do this, Forsaken God?: Remembering the Goodness of God Our Culture Has Forgotten offers life-application ways, ideas, and prompts.
Obey the Word of God. If you hear only and do not act, you are only fooling yourself.—James 1:22 NLV
I know I'm preaching to the choir, and I commend the ministries you're involved in and the ways God has led you to grow His Kingdom here on earth. For those who feel challenged by today's blog, pray that God will show where He needs you to make a difference. 
For me, it's a personal attack when I hear anyone belittling or maligning my precious Lord and Savior and the Bible He's given us to know how to live as believers during the time He gives us on earth. Our world today is not an easy place for Bible-believing Christians, but we must not let that stop us. Jesus told us we would be persecuted, just like He was (John 15:20), but all He asks us to do is defend His Word, the Bible, and prayerfully share His gospel message with grace and love. God will do the rest.
The Bible assures us: What has been will be again, what has been done will be done again; there is nothing new under the sun (Ecc. 1:9), and Jesus Christ is the same yesterday and today and forever (Heb. 13:8).
Please share with us how God has led you to stop the maligning of His Word.
If you received this post by email, please leave a comment here.
____________
Note: In the book I'm writing now, Get Your Brave On: Women of the Bible Show Us We're Braver Than We Think, you won't be surprised that there is a chapter on Bold Faith. I would love to hear how God has lead you to stand up for your faith and the Bible. Please email me at info@womantowomanmentoring.com for more details.