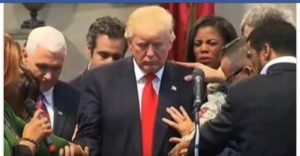 I've been thinking a lot this week about what it means to be a saved, forgiven Christian, granted grace and mercy when I was so undeserving. Our Couples' Group is studying Pastor Tony Evan's Victory in Spiritual Warfare and he used a term I'd never heard before: "unsaved, saved person." I realized that was another term for backsliding, which I did for seventeen years—saved at a youth camp at the age of eleven when I accepted Jesus as my Lord and Savior, and then living an ungodly life from my late twenties until early forties, a backslidden believer. Saved but living like an unsaved person, until I rededicated my life. I write about this time in most of my books—it's my testimony—of how God redeemed me and has used me About His Work since the day I gave my life fully back to Him.
God forgave me for my sins as a "born again" young girl on fire for the Lord, and He never withheld His love or protection, even as He watched me do things that broke His heart and were so unworthy of someone who knew better. It was as if for seventeen years, I had blinders on, until Pastor Greg Laurie asked at a Harvest Crusade if I was ready to die that night. I wasn't. God had been gently bringing His prodigal back to Him, as I had recently turned my dating life over to God and was dating the man He had picked to become my husband.
I'm so grateful I was attending Saddleback Church, which welcomes sinners and seekers and offers restoration, hope, and forgiveness for those who are willing to repent, ask for forgiveness, turn from their wayward ways, and follow Jesus's biblical ways. I married my godly husband Dave, blended our two families, graduated from Fuller Theological Seminary, quit my secular job, and started the Woman to Woman Mentoring Ministry as a rededicated, divorced, remarried woman. I always was shown love, grace, mercy, support, and encouragement at seminary and Saddleback Church.
I felt so unqualified and ill equipped, but my church gave me the tools I needed, as I took a huge prayerful step of faith. I was the least likely woman to start such a ministry . . . many churches might not have let me serve. But I said, "OK" when God called me to "Feed my sheep," and He did the rest. As a result, twenty years later, Woman to Woman Mentoring is an international ministry blessing thousands of women in Titus 2 mentoring relationships.
Dr. Charles Stanley's wrote in "Faith Barriers," In Touch Magazine October 13, 2016:
When we are called to serve, our strength, skill, and wisdom do not matter. Rather, it is the Lord who does the work through us. He doesn't seek out the most qualified person for a particular job, but instead calls men and women who are willing to surrender themselves to Him. When His strength works through their weakness, it is obvious that only God could have achieved the result.
A Disturbing Lack of Forgiveness Among Evangelicals
Trump has always said that as a child he was a saved Presbyterian, but I think he was probably an "unsaved, saved" backsliding Christian, like I was, most of his adult life. Michael Anthony on Godfactor.com shares part of an interview with Dr. James Dobson about Trump's recent salvation this past summer. Dr. Dobson has seen a change in Trump and only God knows the condition of his heart, which is true for all of us. Anthony also explains how we all mature in our faith at different degrees: some are like microwaves—the change is instantaneous–others are like crockpots.
Anthony and Dobson both called for prayer for the new  "baby Christian" Trump, but I've not seen or heard much prayer for Trump, who represents the conservative political agenda in this election. Instead, I've seen more stone throwing and rock slinging at him from evangelicals for his past transgression, right along with the progressive liberals. Many Christians who are so distressed when called "deplorables" and "haters" by the liberals, have called Trump–their own candidate–terrible, unkind, slanderous names.
I can only wonder how many new believers would last if we treated them all that way? And why are Christians doing that, when evangelism is all about sharing the forgiveness of sin and grace of Jesus Christ?
In a political move, tapes of vial things Trump said over eleven years ago became public and many Christians and prominent ministry leaders reacted as if he said them yesterday. I've seen tapes of him surrounded by the many Christians he has on staff as he prayed for forgiveness, he asked publicly for forgiveness during the debate, and yet, so many Christians are unwilling to grant him forgiveness. Why?
If he is saved, God forgave him and wiped the slate clean from all the things he did before, just like He did for each of us when we became Christians. And God forgives each of us when we mess up and ask for forgiveness, but many evangelicals pulled their support and backlashed him, refusing to show any grace or mercy.
How would any of us feel if that is how our past sins haunted us as new believers? Badmouthing Trump and not looking at the real issues in this election, is just what Satan wants us to do. Letting Trump's past transgressions divide us, another score for Satan.
Trump is a flawed man, as has been, and will be, every president, but he's the first one I've seen who actually chose a born-again Vice President who told his testimony in the VP debate. He has Christians like Ben Carson on his team mentoring him, who see the bigger picture of the Supreme Court picks that will make decisions that will affect our religious freedoms for the next thirty years! Which will determine whether we as evangelicals can voice our faith publicly in the future in a blog post like this!
With men like that surrounding him, if not saved, he's certainly a seeker, and aren't we as evangelicals supposed to help draw seekers to Christ?
We Need a Refresher in Forgiveness
Christians are forgiven by the grace of God, and we need to extend that same grace and forgiveness to others, including Donald Trump: "In him we have redemption through his blood, the forgiveness of sins, in accordance with the riches of God's grace." Ephesians 1:7
Yes, that would apply to Hillary too, but so far, she has only made excuses for her bad behavior, justifies supporting the things God detests, and puts political spins on her lies. Her agenda is anti-Christian and anti-God. I haven't seen her sincerely ask forgiveness for anything, but she does need prayer to repent. Wouldn't that be a wondrous miracle of this election!
4 FORGIVENESS MYTHS
MYTH #1:  Forgiveness must be quick like God's forgiveness
TRUTH:  Forgiveness is a process
MYTH #2: If I forgive, that means that the offense was "ok."
TRUTH: Forgiveness doesn't turn sin into good. Sin is always wrong.
MYTH #3:  If I forgive the person gets off the hook.
TRUTH: Sin always has consequences.
If Trump, really accepted Christ – and has asked for God's forgiveness—it's important to understand and apply 1 Timothy 1:12-16 and the apostle Paul's own words about himself:
"I thank Christ Jesus our Lord, who has given me strength, that he considered me trustworthy, appointing me to his service. Even though I was once a blasphemer and a persecutor and a violent man, I was shown mercy because I acted in ignorance and unbelief. The grace of our Lord was poured out on me abundantly, along with the faith and love that are in Christ Jesus. Here is a trustworthy saying that deserves full acceptance: Christ Jesus came into the world to save sinners—of whom I am the worst. But for that very reason I was shown mercy so that in me, the worst of sinners, Christ Jesus might display his immense patience as an example for those who would believe in him and receive eternal life."
Let's start showing grace, mercy, forgiveness, and pouring out prayer for Trump. He was not my first choice, but he is the candidate for the conservative platform. This election is not about a person, it is about the platform, but God cares about every person's eternal life. Instead of helping to feed the media beast, let's pray for a flawed man who is being:
 made publicly accountable for past sins
humiliated and humbled
attacked and assailed
refined, renewed, and reformed
He could just be the unlikely person who becomes the future leader of America and allows us to put God back in the public square for generations to come. God could do that!
If you're not clear on the difference between the two political platforms, Franklin Graham has it available.
To check out Lance Wallnau's Facebook Page for a Spiritual Warfare Guide to the 2016 election.
To read a passage where Jesus saw the good in someone who wanted to serve, but the religious Pharisees only saw her as a sinner read Luke 7:36-50.
If you received this post by email, comment here.