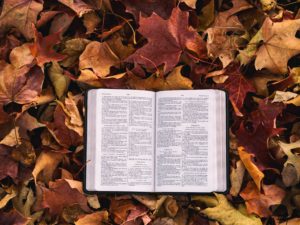 Today's guest post is from Renee Fisher. Renee and I met when she submitted a story for Mentoring for All Seasons, which you'll find on page 265. You'll enjoy Renee's reflection on . . .

Hope for All Seasons
By Renee Fisher
Seasons change. I never realized the spiritual significance of the changing of seasons until I learned how to cultivate a life of my dreams.
Jesus is quoted twice in the Gospels talking about spiritual seasons in Matthew 16:2-3 (NIV) and Luke 12:54-56 (NIV):
He replied, "When evening comes, you say, 'It will be fair weather, for the sky is red,' and in the morning, 'Today it will be stormy, for the sky is red and overcast.' You know how to interpret the appearance of the sky, but you cannot interpret the signs of the times"

He said to the crowd: "When you see a cloud rising in the west, immediately you say, 'It's going to rain,' and it does. And when the south wind blows, you say, 'It's going to be hot,' and it is. Hypocrites! You know how to interpret the appearance of the earth and the sky. How is it that you don't know how to interpret this present time?"
It doesn't take much effort to walk outside and determine if it's going to rain that day. It does, however, take time to learn how to pray and read the Word to determine which spiritual season you are in.
Your ability to praise the Lord despite your circumstances has the power to awaken your dreams, including the dreams of future generations.

Dreams, like seasons, change often.
If you are unsure how to cultivate a life of your dreams, ask yourself these four questions to determine how to move forward.
Summer: My dreams are ripe. Even in the heat of summer, we can relax and take a much-needed vacation. We can taste and see that the Lord is good (see: Psalm 34:8).
Fall: My dreams are harvested. We can mature and save up for the winter season knowing that we are rooted and grounded in love (see: Ephesians 3:17). We can choose not to be moved away from the hope of the gospel (see: Colossians 1:23).
Winter: My dreams are not dead. Winter brings a much-needed break, although it might feel like coming to a screeching halt. We may feel uncomfortable with the process of solitude and silence, but it will help us uncover what's in our hearts. To admit, like Elijah, the answer to the question, "What are you doing here, Elijah?" (see: 1 Kings 19:9, 13).
Spring: My dreams are newly planted. We may not understand, at first, that the storms and rain are actually a blessing to drive that tiny seed deeper and further under the soil to die so that it can come back to life. We can plant in tears knowing we will harvest with shouts of joy in a future season (see: Psalm 126:5).
Spiritual seasons can be tricky. It took me almost an entire year to realize I was in a winter season last year, and to acknowledge that my dreams were not dead—just waiting for spring.
This spring, I thought that my dreams were coming back to life, only to have a mound of dirt piled on top of me so these baby dreams can grow for a later harvest in a future season. It's so complicated that I sometimes feel like giving up. Will my desires ever be met? But, if I'm honestly asking myself that question—I already know the answer. Of course they will! God has been faithful before and He will again.
I don't know what season you are in, but don't quit! Don't run away! You can bloom where you're planted.

"There will always be flowers for those who want to see them.
There will always be dreams for those who want to live them!
QUESTION: How do you mentor a woman who's in a different season than you?
*1 Quote from Henry Matisse
Renee Fisher is a spirited speaker, coach, consultant and author, who published her first nine books in under eight years. A self-proclaimed "Dream Defender," Renee is passionate about calling dreams to life in others. A graduate of Biola University, she lives in Austin, Texas with her handsome husband and their fur child named "Star." Connect with Renee Fisher on Facebook, Instagram, and her Website.
*Excerpt from Unloved: Finding Freedom by Embracing Your Inner Critic, a short but powerful eBook that empowers women to find freedom by embracing their inner critic. You can purchase on Amazon for $2.99 here: http://bit.ly/UnlovedBook