WTWM Kit 2016 Exclusively Available Here!
AUTHOR AND SPEAKER, JANET THOMPSON, is the founder of Woman to Woman Mentoring started at Saddleback Church in 1996 and duplicated in churches around the world through a unique and detailed resource she wrote to help other churches enjoy the blessing of a Women's Mentoring Ministry.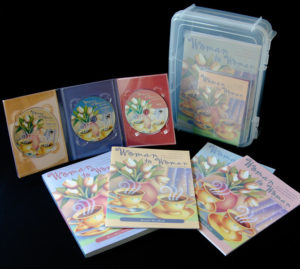 Woman to Woman Mentoring – DVD Leader Kit
How to Start, Grow, and Maintain a Mentoring Ministry Resources
Includes one copy of Ministry Coordinators Guide, Training Leaders Guide, Mentee Handbook, Mentor Handbook, plus a DVD featuring Leader Training, Promotion & Enlistment, and Author Segments. CD-ROM (w/reproducible materials & promotional/training materials. CD-ROM (w/authors testimony)
The Leader Kit provides detailed step-by-step guidelines and all the resources necessary for beginning, growing, and maintaining a Women's Mentoring Ministry.
ISBN (10): 1415852936
Woman to Woman Mentoring Coordinator's Guide

224-page administrative tool to prepare, plan, start, grow, and maintain a Mentoring Ministry.
Woman to Woman Mentoring Training Leader's Guide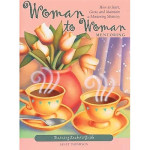 Trainers manual for use in instructing and guiding Mentors and Mentees.
Woman to Woman Mentoring Mentor Handbook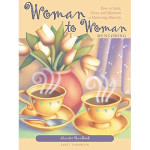 32-page guide for the Mentor to use throughout the mentoring commitment.
Woman to Woman Mentoring Mentee Handbook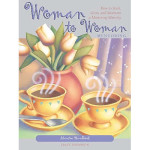 32-page guide for the Mentee to use throughout the mentoring commitment.
Check out Janet's other publications.
What Churches Are Saying:

I LOOKED EVERYWHERE for help on how to start a Mentoring Ministry and all I could find were books on Mentoring. Then I came across Janet Thompson's Woman to Woman Mentoring Kit and it had EVERYTHING I needed to get started. It is so detailed and comprehensive…you just follow the steps.
THANK YOU JANET FOR SHARING with us all you learned about starting and leading a Mentoring Ministry. You have not held anything back–you gave us the tools now we just need to do it.
WE ATTENDED your Woman to Woman Mentoring Training and bought the resources and we feel equipped to start our ministry in the Fall. We couldn't have done it without you. We knew this was needed in our church, we just had no idea where to start. You gave us not only a start but carried us through the whole process. May God richly bless you and the work you do for Him.
WE JUST STARTED a Mentoring Ministry in our church using Janet Thompson's Woman to Woman Mentoring Ministry Resources. It truly is phenomenal and really is highly organized with helping a Women's Ministry to set up a very organized Mentoring Ministry w/ a wonderful support team, great training and accountability for both the mentors and mentees. We even have Prayer Warriors that are assigned a couple of teams of Mentor/Mentees to come along side of them for the length of the mentoring time period.
I cannot say enough good about this particular Mentoring Ministry. We have had two other churches in our area observe us as we piloted a modified version of this ministry and have now started it in their own churches as well. I am also visiting another church in our area to share this ministry to their Pastor and Women's Ministry next week. I am excited and would love to see it spread to other churches in the Lehigh Valley here in PA.
Mentoring is probably the most important ministry that any Women's Organization in a church can offer. It is from the Mentoring relationships that women can grow and learn to serve their church together. I have such a passion for this ministry and feel that every church should have both men and women's Mentoring programs on some level. [Excerpt from Jennifer Rothschild's WomensMinistry.Net eNewsletter]
HI JANET, I SAW YOU at a Lifeway Women's Ministry Conference about 3-4 years ago and was so impressed with the Woman to Woman Mentoring ministry. We started it up at our church using your Woman to Woman Mentoring Leader's Kit about 2 years ago and it has been going great!
Thank you for your heart and ministry to women, and for inspiring us to start a mentoring program at our church. It has already been life-changing and I look forward to what God has in store over the next few years!
Blessings! Jennifer Adams, Freedom Fellowship Church, New Braunfels, TX
I HAVE WANTED TO SEND YOU a note of thanks for your wonderful Woman to Woman Mentoring material and for making it so easy. It was a very cool way that God led me to your material. It was actually about a three year process and worth the wait.
I feel like you're a personal friend of mine after watching you on the videos, reading about you, and now reading so much of your material. Who knows, maybe I'll get to meet you some day. That would be wonderful to see you face-to-face to thank you and share with you how much God has used you in my life too. It's neat to read your story and see that our hearts beat alike in many ways. God is so good at connecting us with the right people and material as He leads us on our journey with Him.
THANK YOU AGAIN!! Blessings, Cindy Lundin, Kokomo First Church of the Nazarene, Kokomo, IN
HELLO JANET, I CONTACTED YOU A FEW MONTHS AGO when my pastor had recommended I get in touch with you. Funny thing, I only contacted my pastor regarding any help he could send my way on how to mentor one of the younger women at my church. Next thing I know, he has ordered one of your Woman to Woman Mentoring DVD Leader Kits on how to start a mentoring ministry, and asked me to go through it and give him my recommendation.
I now find myself in the strangest place – I have read all of the material, listened to your testimony, watched all segments on the DVD, and reviewed all of the forms. Every time you said you had no intention of starting a women's ministry, I was right there with you, thinking, "I totally agree, sister, and am so glad God gave you that push, and not me!"
I took a mental health day and a media fast on Saturday, and also treated myself to time alone in the Scripture, because it seems like God is directing me to start a Mentoring Ministry at my church and not just work with one person. As ideas came to mind, I found myself repeating some of your lines! "Lord, I don't really know a lot of people at this church." My next thought was, "Yes, Janet said the same thing."
"Lord, I don't really want to work with a women's ministry!" Well, you get the picture!
I'm totally thrilled, awed, and humbled, not to mention completely overwhelmed, scared, and definitely depending on my Jehovah-Jireh for His strength, provision, energy, and direction. Your "kit" is everything I could possibly need, and as a fellow-trainer and speaker, I so appreciate that you've left absolutely nothing to chance.
I look forward to getting to know you and hope to meet you sometime soon! Joyfully, Lynda Stevens, First Baptist, Kaufman, Texas