I know this isn't going to be a popular post for some of you, but as Christians taking care of this temple of a body God has given us, I feel we need to talk about it on our Love Your Body Monday. If you start to get defensive while reading this blog, ask yourself: "Why can't I give up alcohol?"
I don't drink. There was a time in my backsliding years when I did drink, and I can tell you for certain no one could ever convince me to go back to those dark days. Alcohol is a "socially acceptable" drug that is high in calories, expensive, hard on your body, and results in distinct changes in your personality and actions, lowers your inhibitions, and is an inexcusably horrific and often deadly role model for the next generation.
When I read Wikipedia's definition of alcohol, I have to ask myself why any Christian would want to spend their money, calories, reputation, brain cells, and witness on this drug—
An alcoholic beverage is a drink which contains a substantial amount of the psychoactive drug ethanol (informally called alcohol). As one of the most widely used recreational drugs in the world, such drinks have an important social role in most cultures. Because of their potential for abuse, almost all countries have laws regulating their production, sale, and consumption. Some countries ban such activities entirely. The global alcoholic beverages industry exceeded $1 trillion in 2014.
Let me further define psychoactive drugs. I don't think it's what God had in mind when he told us to purposely renew our minds and run from worldly pleasures:
A psychoactive drug, psychopharmaceutical, or psychotropic is any chemical substance that changes brain function and results in alterations in perception, mood, or consciousness. These substances may be used recreationally, to purposefully alter one's consciousness.
Parents and Grandparents The Children in Your Family are Watching You!
I'm most concerned about the parents and grandparents who drink and role model—yes mentor—drinking alcohol to their children and grandchildren in what should be a safe place for children, their home. Children are drinking at earlier and earlier ages and where do they first see it consumed? 99% of the time, it's in their own homes. If you're a parent who drinks, you have to take full responsibility if your child starts drinking. I'm not saying they won't drink if you don't drink, but at least you're not leading, enabling, and displaying to them that it's acceptable.
Mariel Hemingway,, actress and granddaughter of Ernest Hemingway, said in an interview: "What I DO know is that my father drank, and when he drank he changed. And I watched it with both my parents. I watched it with my sisters. By the fourth glass of wine they were not the same people … there was a darkness that had sort of overcome them."
Likewise, teach the older women to be reverent in the way they live, not to be slanderers or addicted to much wine, but to teach what is good. Then they can urge the younger women to love their husbands and children, to be self-controlled and pure, to be busy at home, to be kind, and to be subject to their husbands, so that no one will malign the word of God. Titus 2:3-5

Here's an alarming trend amongst mommies…It's called…
Moms Who Need____________
How would you fill in that blank?
Whatever you put in the blank—a rest, a break, a nap, love, peace, quiet—if you fill it in with "Jesus" and His Word, He'll help you with all He knows you need.
Moms Who Need The Lord and His Word would be the right answer.
But I was saddened to learn that over 707,872 moms fill in the blank, and fill-up their glasses, with "Wine." Yes, the "Moms Who Need Wine" Facebook page has that many "likes". They also have a website that sells T-shirts, sweatshirts, tote bags, and water bottles with their logo (picture below) and, of course, sell wine by the case.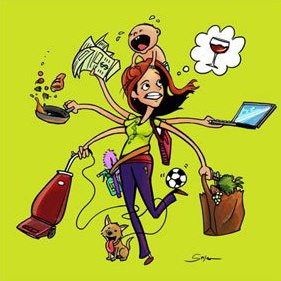 "Moms Who Need Wine" Facebook profile picture and logo
The premise of this group is that they can't get through a day of mothering without drinking. Does that alarm you as much as it does me? These are moms who are responsible for infants, toddlers, kids, neighbor's kids, your kids, carpools, driving with innocent children in the backseat. No one can dispute that alcohol impairs all your faculties, and yet, these moms laugh and cavort on Facebook about their drinking while mothering like a group of barroom drunks.
Kids Play, Mommies Drink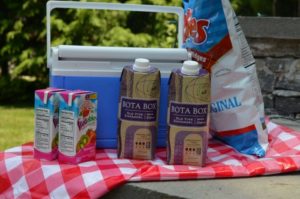 Play date "snacks" from the "Moms Who Need Wine" Facebook page
These wine-drinking mommies aren't hanging out in bars…they're changing diapers, vacuuming, cooking, driving cars, pushing strollers, helping at school, and meeting at play dates to share a bottle of wine, referred to as "mommy juice". Maybe some of them are your friends or neighbors…maybe one is you….
Mommies Beware—You're Being Targeted
"Stay alert! Watch out for your great enemy, the devil. He prowls around like a roaring lion, looking for someone to devour."—1 Peter 5:8 NLT
A Times Magazine article titled "Mother's Liquid Helper. Raising children? Raise a glass!" reported that wineries are marketing directly to moms of young kids. "Chateau Ste. Michelle in Washington has begun a Facebook campaign asking women to customize an equation to sum up what makes them want a glass. ("Me + a glass of wine – juice boxes + quiet time for 15 minutes = My Chateau.") The ads tagline: 'It's where you become you again'—will run in places women go when they're stressed out about taking care of their family, including Food Network Magazine, parents.com, and Rachael Ray's website".
Clos LaChance Winery has a "MommyJuice line, and another winery calls their mommy-targeted wine, "Mommy's Time Out.
When I spoke on this alarming trend at a retreat recently, a young woman came up to me afterwards thanking me for taking on this challenging topic. She said she was an ER Nurse and had recently seen three young mothers die because of cirrhosis of the liver caused by alcoholism. Stefanie Wilder-Taylor, who championed this mommy-drinking trend with her blog and best sellers Naptime Is the New Happy Hour and Sippy Cups Are Not for Chardonnay, eventually had to admit she had a drinking problem, and quit.
Sobering Topic
I'm not judging whether someone chooses to drink alcohol, but if you care about your health, your body, your witness, your children, your grandchildren, your finances, possibly your life … I am questioning the when and the why.
"Wine is a mocker and beer a brawler; whoever is led astray by them is not wise." Proverbs 20:21
If you receive this by email click to leave a comment.