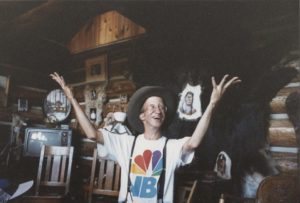 Most Sunday mornings, Ricky was in the front row of church, sitting next to his parents Jean and Don. Often Ricky would accompany the worship team by playing the drums, strategically placed for him next to his front-row seat. I'm told that at one time, he joined the praise band on stage.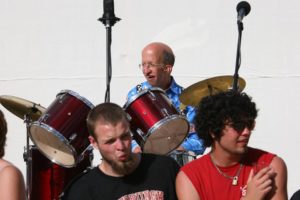 When Dave and I moved to Garden Valley and started attending Crouch Community Church, we didn't know the history of the Brown family. We did, however, immediately see the love this senior couple had for each other—always holding hands—and for their adult son, Ricky, who occasionally had to have his drumsticks quieted after the music had stopped playing.
You see Ricky was a very special son, and as the church overflowed with family and friends at Ricky's memorial last week, we learned more about just how special he was. If you have a special person in your life who can't communicate clearly, or at all, there's probably a depth of spirit like Ricky displayed in unique ways. God has a way of gifting these special people with love, compassion, and spiritual insight.
Enjoy Ricky's miracle story, shared at his memorial service, and his family now shares with you:
Ricky Lee Brown born August 28, 1956, passed from the arms of his parents to the arms of Jesus on Saturday March 19, 2016, at the age of 59. Ricky left behind . . . for now . . . his parents, Don and Jean Brown, his sisters Sheri, Cindy, and Lindi, and countless family and friends.
Ricky's life story is one of restoration, the strong bond of a loving family, and the unending miracles of God.
Ricky is the firstborn, and only son, of Don and Jean Brown. At birth, he only weighed 4 lbs. 10 oz., and it took a month for him to gain enough weight to come home from the hospital. This was the beginning of nine and a half months in and out of hospitals.
During that time, doctors and family members suggested putting Ricky in Nampa State School. Doctors said with Ricky's health and physical issues, he wouldn't live past eleven or twelve and would never walk. With the overwhelming advice from doctors and family, Don and Jean went through the court system and made Ricky a ward of the state when he was 8 1/2 months old. It was the most painful thing that Don and Jean had ever done.
They visited Ricky regularly and introduced him to his three sisters Sheri, Cindy, and Lindi. Right from the beginning, Ricky was compassionate. Jean remembers one time when he was in the state home, a baby started to cry. Ricky pulled himself with his arms over to the crib and patted the baby, trying to comfort it.
To everyone's amazement, Ricky miraculously started walking at age eleven—the age doctors had predicted he wouldn't live past—and he finally stopped running a persistent high fever. His sister, Cindy, started working at the Nampa State School in her late teens so she could spend more time with Ricky.
In his twenties, the family moved Ricky to a group home in the Boise area as part of a new program to try to teach life and work skills to disabled individuals. After Ricky's three sisters left home, the Browns were able to visit Ricky more frequently.
Ricky loved classic country music and liked listening to it loud!
He also loved to tear apart anything he could get his hands on—radios, bikes, and in later years, his clothes. He loved to gas up the car, even if it was only to top it off.
Ricky could only put five words together, at most, but he used those words to ask people: if they were going to work? If they had a payday? And if they were going to church? Ricky's happy smile and his thumbs up were his trademarks!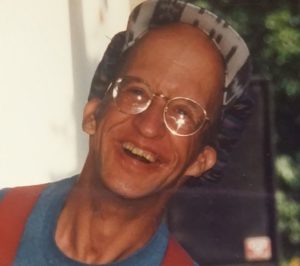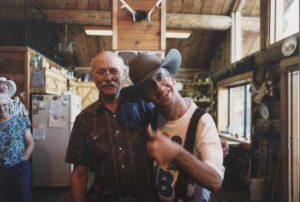 Another Miracle

When Ricky was thirty-seven, he became extremely ill while still living in the group home, so Don and Jean made the decision to bring him home. Doctors told the Browns they would just be taking him home to die, but they said, "So be it. He's our son, and we want him with us."
By the grace of God and the help of family, they discovered that the current health problems were yeast related. Jean found a book on how to treat yeast with diet, and she became vigilant with Ricky's diet and nursed him back to health. This same son, who doctors said would not live past eleven or twelve, would never walk, and was sent home at thirty-seven to die, fully recovered from the "terminal" illness! That's what God, love, and family can do!
Don and Jean couldn't bear the thought of giving Ricky up again, so he continued to live with them and they started the parenting season all over again. The Lord redeemed the years they lost while Ricky was in group homes, and they had twenty-three glorious years living together as family.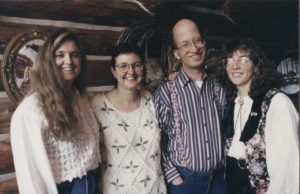 Ricky's relationship with his sisters and other family members flourished as he became a part of family reunions, jam sessions, weddings, and birthday parties. As a trio, Don, Jean, and Ricky traveled the country playing music and enjoying countless adventures. One of Ricky's greatest loves was the drums. He had a set in his room and spent hours listening to music and playing along. He also spent hours tearing his drum set apart. He loved smashing cans and taking them to the recycling center for a "payday," which he promptly put in the offering box at church.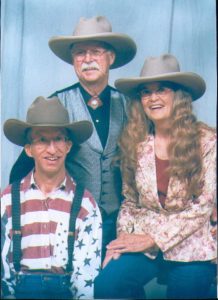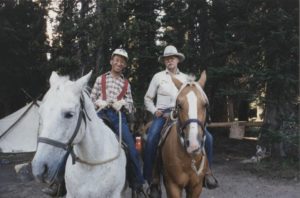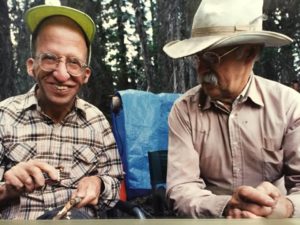 As Ricky got older, he enjoyed putting together puzzles and sorting coins or Legos. Amazingly, he was able to put puzzles together picture-side down on the table. For someone doctors said wouldn't live past eleven, and would surely die at thirty-seven, Ricky enjoyed a long life of almost 60 years surrounded by his loving family, friends, and community.
Ricky touched many lives with his joyful spirit and his love for Jesus. Just as Jesus said in Matthew 18:3, "Truly I tell you, unless you change and become like little children, you will never enter the kingdom of heaven," Ricky was a great example of childlike innocent faith. We know that right now he is enthusiastically enjoying heaven.
*********
The Brown family hopes that Ricky's miracle story has been a blessing to you, and especially an encouragement to all who have a "Ricky" in their life. If you have a story to share with the Browns, or want to tell them how their sweet restoration story touched you, please leave a comment to encourage them and pray for them as they grieve the loss of their beloved son.
If you received this blog by email, you can comment here.