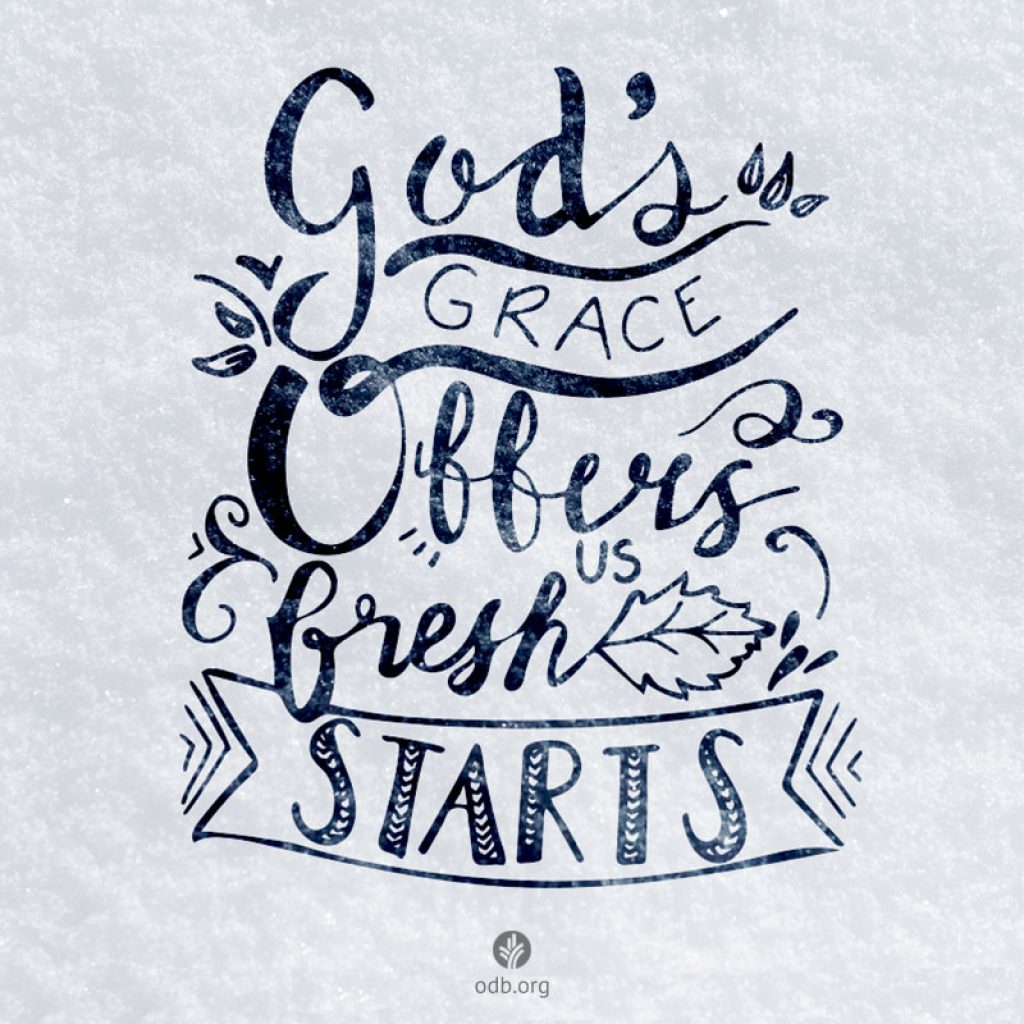 First, let me extend to each of you a Blessed 2018! We're only one week into the New Year, and I'll admit I already want the year to slow down. I always feel that way as I watch January slip away and the exhilaration of starting a fresh new year morph into an overwhelming "there's so much to do" feeling.
If you're like me, I relax during the week between Christmas and New Year's and enjoy a rest from activities leading up to Christmas. I don't take my decorations or lights down till after the New Year because I still enjoy reflecting on the past year and the warmth of Christmas lights. Every year it seems the month of December just goes a little too fast, even though we put the tree up the weekend after Thanksgiving!
Some of you prefer to move past Christmas quickly and take everything down the next day or week. I've seen many on social media say that it feels good to have the house back to normal after what can sometimes feel cluttered with the trappings of Christmas. You're ready for a fresh start in your home and the new year.
I have to admit that while I'm writing this note to you on January 5, I haven't taken down one decoration yet, and my heart is a little sad and reminiscent as I consider putting it all away tomorrow for another year. Maybe those like me aren't quite ready to bring closure to 2017's Christmas memories
We each have our own way of ending one year and moving on to the next; but ready or not, 2018 is here!
Five Ways to a Fresh Start in the New Year!
Aside from taking down Christmas decorations, here are five ways that help me get a fresh start in the New Year. Maybe some of what I do and the reasons why I do them will help you too!
Priority one for me is to pray about how God wants me to commune with Him in a fresh new way. For a number of years, I've started January reading the Bible in a year. To keep it new and fresh, I choose a different translation and reading plan each year and even read the Chronological Bible one year. Every time I do this, the Lord reveals new insights and speaks to me through His Word in ways I hadn't seen before, even in familiar verses. I love how His Word is new every morning.
I start a yearly devotional to accompany my Bible reading program for the year. This year I'm reading Women of the Bible: A One Year Devotional Study by Ann Spangler & Jean E. Syswerda, which also doubles as research for writing my new book Get Your Brave On! I also asked for Christmas The Believer's Code: 365 Devotions to Unlock the Blessings in God's Word by O.S. Hawkins. Sometimes I'll pull one of my previous devotionals off the bookshelf to read again because I see the authors' thoughts in a new and fresh way depending on what's happening in my life or maybe what book or article I'm writing.
Yes, I do set goals, rather than resolutions. Goals seem more positive to me, and I like to frame my aspirations as doable. I'm more goal oriented than resolution motivated. According to Wikipedia's definitions . . .
Resolution is a firm decision to do or not to do something.
Goal is the object of a person's ambition or effort; an aim or desired result. The destination of a journey. (I especially like thinking of my goals as a journey to a destination.)
Our wedding anniversary is December 19, a perfect time for us to set new yearly goals for our marriage, and I set personal goals for the upcoming year. I write these in my One Year Walk With God devotional, which I've read so many times it's literally falling apart.
Sometimes previous year's goals carry over to the next year, and the next year . . . I don't feel condemnation, just a fresh motivation to achieve them in the upcoming years. It's important to set achievable realistic goals: not so high we give up, or too easy we don't stretch.
On Facebook many have asked if anyone sets New Year's resolutions and often the answer was no because they don't want to break them or be disappointed. However, I did see a few setting goals. Progress doesn't happen without a goal and a plan to achieve it. We never succeed at what we don't try. I hope I'm encouraging you to set some goals for 2018. I'd love to hear your thoughts in the comments.
Do you set resolutions or goals each year? Why or why not?
What's one goal you kept that changed your life?
What area of your life has God asked you to surrender to Him in the new year?
If the Lord does lead you to set new goals, or work on last year's goals, refer to them regularly during the year and pray asking God's guidance on where He wants your focus to fulfill His purpose for your life.
Stay in the Moment—this is probably the hardest one for me. We all need a bit of forward thinking and planning, but I tend to let my mind race ahead to all that must be done in the future, which distracts me from what I need to do today. I watch with dread as the days of the month slip by and I don't feel like I've accomplished enough. My husband is always reminding me not to worry, but trust God with the details. Can I hear an Amen?!
When plans and goals get sidelined! 2017 was an extremely difficult year for me, as many of you know. Nothing I could have expected or planned to happen. On Christmas day 2016, I fell and started 2017 with staples in my head and a concussion, which left a continual ringing in my ears that God has not chosen to remove. Just as the concussion was subsiding, I had a horrific side effect to a medication and had bladder and kidney surgery that downed me for two months. Then in the fall, I had cataract surgery in both eyes that was supposed to be a "piece of cake!" But I had a reaction to the eye drops, and one of my new lenses has shifted, so I'll be having another surgery on January 16 to rotate it back in place.
My plans to write the next book were "sidelined." But in the midst of all the pain and setbacks, God birthed Mentoring for All Seasons: Sharing Life Experiences and God's Faithfulness and blessed me with an amazing launch team and caring compassionate editor who understood when I couldn't meet all the editing deadlines after the kidney surgery.
Then to my surprise and delight, I was offered an opportunity to be on the teaching staff at Mount Hermon Christian Writer's Conference in March 2018! Mount Hermon is where I learned to write and I'm honored and humbled by this invitation.
My point is that even when the year doesn't go like you expect or want, trust God to meet His expectations and purpose for you and let Him turn what seems so bad into good. Ask God for forgiveness and grace for last year's mistakes and blunders, and set a new goal of living for Christ and His ways in the new year. Be sure and give Him all the glory for the things He has done in and through you, no matter how it turns out.
And that's really how to start fresh and stay fresh every day of every new year: Establish a fresh new perspective on our relationship with God who knows our future and reminds us that our eternity is with Him!
I know I've probably left some important things I do off this list, but a fresh start for 2018 is achievable for all of us. Won't you share in the comments what helps you feel motivated and enthused with the prospect of a new year!? Often the first step is telling someone else.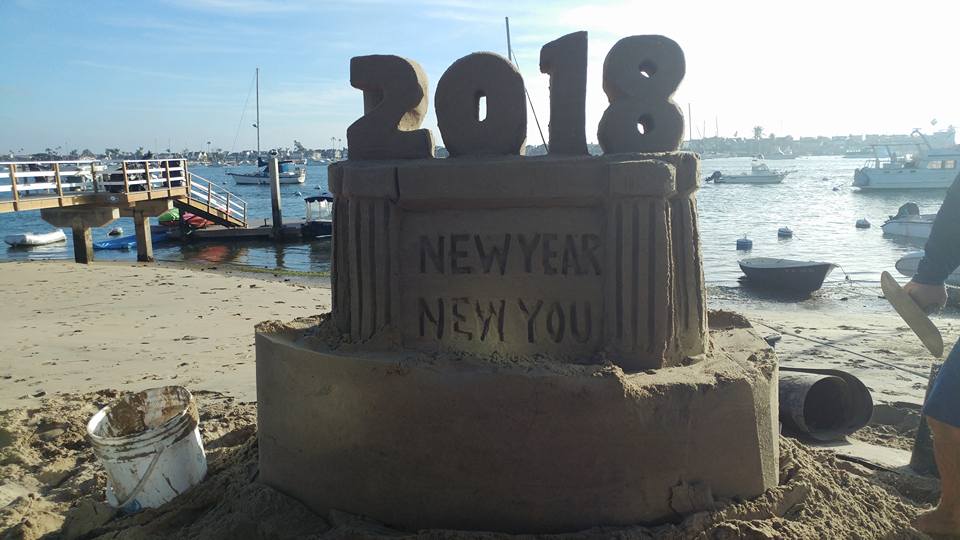 PS I'm still receiving stories of God calling on you to be brave or do something you couldn't do without Him. Contact me for more information.
If you received this blog by email, please leave a comment here.
*Opening graphic courtesy of Our Daily Bread which I subscribe to and read daily.