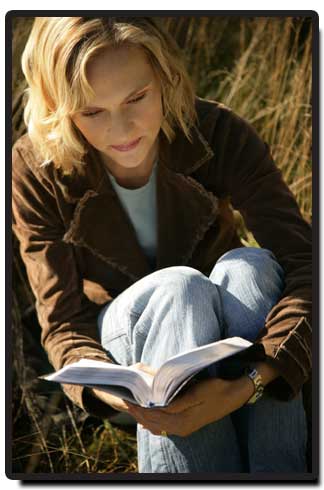 "My word for this year is peace," my friend texted me.
Hmm, I've read on social media about many people choosing a "word" for the year, but this hasn't previously been a habit of mine. I talked last week about how I prayerfully set goals for the year. If you haven't read it yet, the topic was "5 Ways to A Fresh Start in the New Year." I also spoke of starting a daily devotional that I had requested for Christmas: The Believer's Code: 365 Devotions to Unlock the Blessings in God's Word. Each day's devotion has a "Code Word," which is a devotional thought on that day's Scripture passage. So God had been putting the idea in my mind of a daily word from His Word, but I hadn't considered a yearly goal word.
As my friend and I texted back and forth, I reflected on last year. God did give me a word for 2017—hope. I wrote a blog about how hope helped me traverse through a difficult health year: I Didn't See This Coming!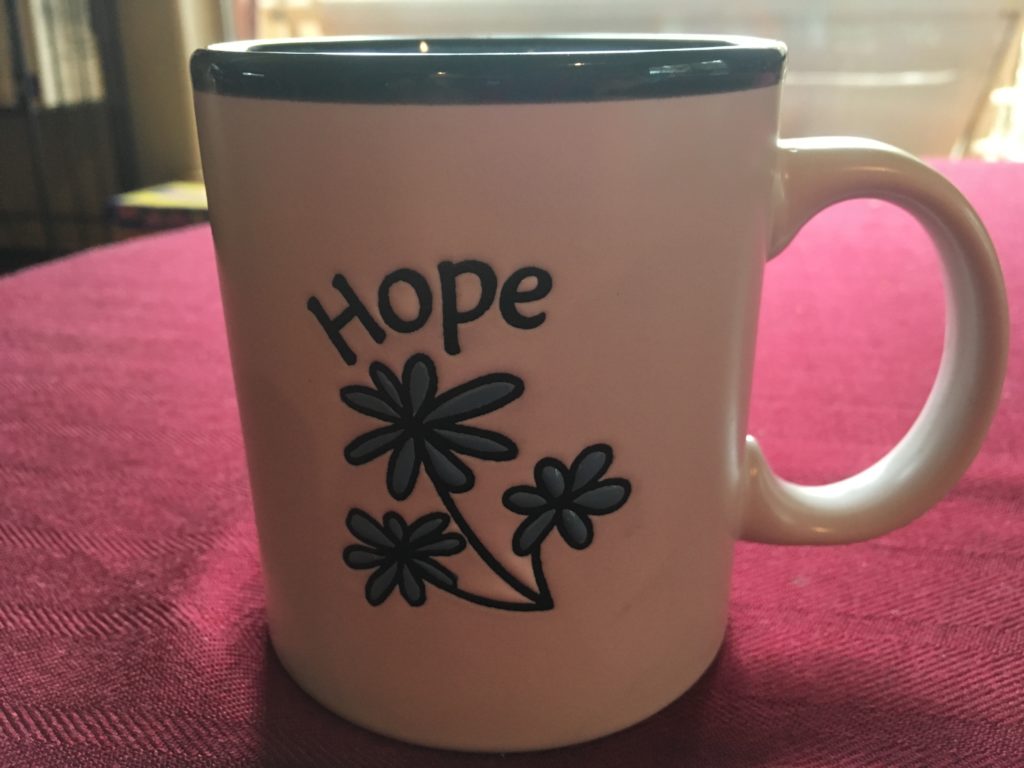 So after prayer, I decided my word for 2018 would be "calm." If you know me personally, or have ever heard me speak, you know this will be a huge stretch for me! But hey, I wrote last week that goals shouldn't be too easy and should cause you to stretch. My husband responded to my word, "That's going to be a challenge for you!"
I'm a very excitable person. If they used the term ADHD when I was a kid, my mom would've used it to describe me! She wouldn't tell me about fun and exciting things we were going to do because . . . well, she didn't want me getting so excited! Since childhood, I've had the gift of discernment, so the minute I saw her starting to get ready, I knew something was up. Then she had to deal with my overly enthusiastic reaction. I've always felt I missed many opportunities to enjoy and savor anticipation.
As a public speaker, audiences tell me they appreciate my passion, enthusiasm, and excitement.
Those are positive qualities in the right context, but I can also use them in a negative way to win a disagreement or prove a point. Or I can become agitated anticipating the future. In my mom's defense, I was such a conscientious student that I almost had an ulcer at twelve-years old! I also have IBS, which only flares up when I'm in nervous anticipation. When the situation arrives, I'm usually centered; but leading up to it can cause turmoil in my tummy.
My husband is the opposite temperament, as God often does in matching couples! We took a personality test when we were engaged, and you couldn't get any further apart on paper than our results. And we would both admit that twenty-five years later, I still have to work at tempering my responses and he tries to rise a bit to my level of enthusiasm. He's the calm one; I'm the whirlwind.
But I have calmed and quieted myself. Psalm 131:2
Of course, right after deciding to stay calm when more appropriate than an outburst, I was tested. The first few times, I did well . . . but then I heard myself losing my cool and I had to determinedly focus on being quiet and calm.
So calm won't come easy and so it shouldn't. It will keep me dependent on God to advise me when it's appropriate to let my natural enthusiastic, passionate personality shine through, and when I need to take a deep breath, say a prayer, and let God shine through with a quiet and gentle spirit . . . something few people would describe me as possessing.
You should clothe yourselves instead with the beauty that comes from within, the unfading beauty of a gentle and quiet spirit, which is so precious to God. 1 Peter 3:4 NLT
I will have to pray this Word from God often: He [God] says [Janet], "Be still, [calm] and know that I am God." Psalm 46:10
Even more important than focusing on a "word" is focusing on The Word of God—the Bible—daily. If we really want our transformation into a new creation in Christ, then we must immerse ourselves in His Word. There is no other way. Often people say they want to get closer to God and His Son, Jesus Christ, but that will never happen without reading His communication to us through His Word.
In the beginning the Word already existed.
The Word was with God,
and the Word was God.
  He existed in the beginning with God. John 1:1-2 NLT

For the word of the Lord is right and true;

By the word of the Lord the heavens were made,
    their starry host by the breath of his mouth. Psalm 33: 4,6
We're so fortunate to have many ways today to access God's living Word: online, electronics, kindles, IPads, phones . . . and hard copy in numerous translations available for purchase at bookstores and online. Often something readily available in abundance isn't properly valued.
How many translations of the Bible do you own but seldom open?
Do you have a phone app so the Word can be with you always?
Have you spent time on websites like Biblegateway.com or Blueletterbible.org where you can read the same passage in numerous translations and research commentaries?
How often do you read God's Word?
If we say God takes priority in our life, shouldn't we want to talk to Him and hear from Him over all the chatter of the world and of others? I know you know the answer is yes!
So whether or not you arrive at a word for 2018, commit to spending time in God's Word and you know what will happen . . . you won't find it so hard to stay true to a specific word, or even need one, because all of God's Word will guide your life.
I have hidden your word in my heart that I might not sin against you. Psalm 119:11
If you want to pick a word as a spiritual discipline this year, in addition to immersing yourself in God's Word, Tammy Keene's comment on last week's blog is a true testimony of how a word from God's Word can change your life.
Instead of resolutions, I have chosen to focus on specific words for the year. In December 2014, I was challenged to state a word God had given me. With everything that was going on in my life, I knew the word was Trust. In 2015, I trusted God and found myself looking towards 2016 and a new word for the year. My word was Faithful because God was (and is) faithful. My word for 2017 was Able from Ephesians 3:20-21. God has taught me that He is trustworthy, faithful, and able. My word for 2018 is trust His timing. I still struggle with this; however, since I have learned to Trust Him that He is Faithful and Able, I can rest in confidence that His timing is best.
If you have a word for 2018, would you share it with us in the comments? Telling others is a good way to stay accountable.
If you received this blog by email, please leave a comment here.