I hope you all had a blessed Mother's Day honoring your moms and being honored if you are a mom. This week, I want to introduce to you my friend Stephanie Shott who has a heart for moms and a burden for moms mentoring other moms, one mom at a time. Stephanie is the founder of The M.O.M Initiative where I am honored to be a mentor mom!
As you will read here, Stephanie and I are kindred spirits and share the same passion for women mentoring women according to Titus 2:3-5.
Please welcome Stephanie Shott—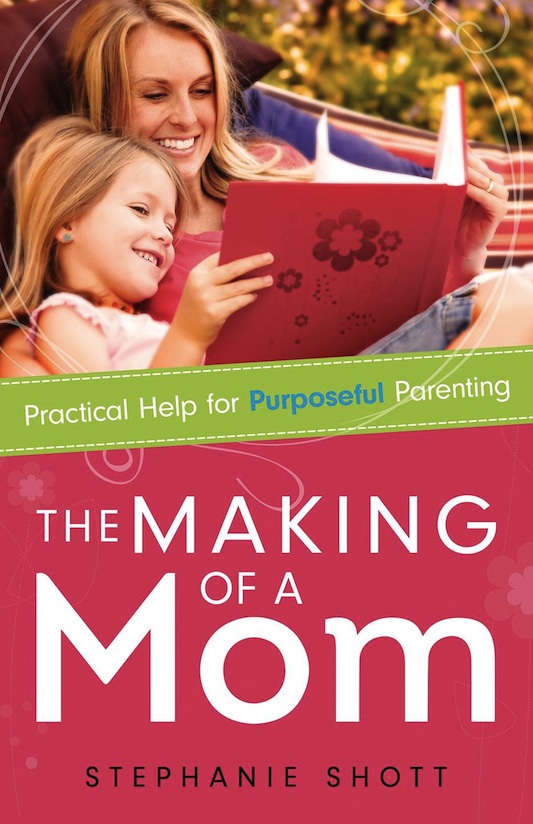 A God Dream
Has God placed a dream in your heart but you feel like you're in God's waiting room? Wondering if your dream will ever come true? Like the Lord isn't working fast enough and then suddenly everything begins to fall in place?
That has been my story for the past four years; but the tide has turned and I feel like a fly on the wall of my life as I watch the Lord put together the pieces of the ministry puzzle for The M.O.M. Initiative.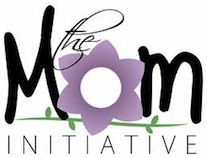 The ministry has been in place for two years and the final piece of the puzzle is coming out in July—The Making of a Mom(available for pre-order)—the premier book to work in tandem with The M.O.M. Initiative.
It's written for moms and also serves as a resource for the church.
A Book for Every Mom
If you're a mom, I wrote The Making of a Mom to meet you in the messy places of real life motherhood—to lay a biblical foundation for motherhood and to help you embrace the truth that you are deeply treasured by God…that He sees you and He LOVES you. You weren't meant to make this journey alone.
The Making of a Mom answers the deep questions of a mom's heart. "Am I enough?" "Will I ever get it right?" "How can I not mess up my kids when I'm such a mess?"
A Resource for Churches
Uniquely written as an in-reach and an outreach resource, The Making of a Mom includes questions at the end of each chapter and planning guides in the back.
The Making of a Mom answers the three questions almost every mentor, ministry leader, and small group leader asks…
1. What will I say?
The questions at the end of each chapter serve as a catalyst for conversation.
2. What will I do?
The venue-specific planning guides in the back of the book provide the tools to mentor moms in your church, your home, and in your community.
3. What will I use?
The Making of a Mom is a dual-purpose book to reach moms who don't know Christ and minister to the ones who already know Him.
An Invitation to be ONE in a MILLION!
Are you a mom who would like a mentor? Are you a ministry leader who is looking to begin a mentor ministry to moms? Have you been trying to figure out how you can reach your community for Christ? Would you consider the power of missional mentoring?
The ultimate goal of The M.O.M. Initiative is to impact 1,000,000 moms for Christ through the power of missional mentoring. It really is possible! If three moms in half the churches in the United States mentor three other mothers, over 1,000,000 moms and 2,500,000 children will learn how to live Christ-centered lives.
Exciting to think about, isn't it?
I'm asking women's ministry leaders to join me in August as we launch M.O.M. Groups and begin reaching moms through the power of mentoring.
I'm asking every mom to tell your women's ministry leaders about The M.O.M. Groups and join one yourself.
I'm asking YOU to JOIN ME to REACH MOMS for CHRIST in YOUR COMMUNITY!
To connect with The M.O.M. Initiative to reach moms for Christ in your community, please click this link to find out more about how you can help us reach ONE MILLION MOMS for Christ.
We're Better Together
Oh…and I can't forget to tell you about BETTER TOGETHER! The Lord not only put the pieces of the ministry puzzle together, but also He did exceedingly, abundantly above all I could ask or think when He connected the dots for our first conference. (He's really good at exceedingly, abundantly, isn't He?! 🙂 )
We're extremely blessed because Janet Thompson is one of the keynotes and she will also be sharing 4 workshops…so you won't want to miss it!
BETTER TOGETHER is a conference in Jacksonville, Florida, July 31st – August 2nd, where 20 speakers are converging together to share 45 workshops for women of ALL ages and ALL stages of life! It's a weekend of fun, fellowship, giveaways, and sound biblical teaching you can depend on!
Come be refreshed, refueled, encouraged, and equipped.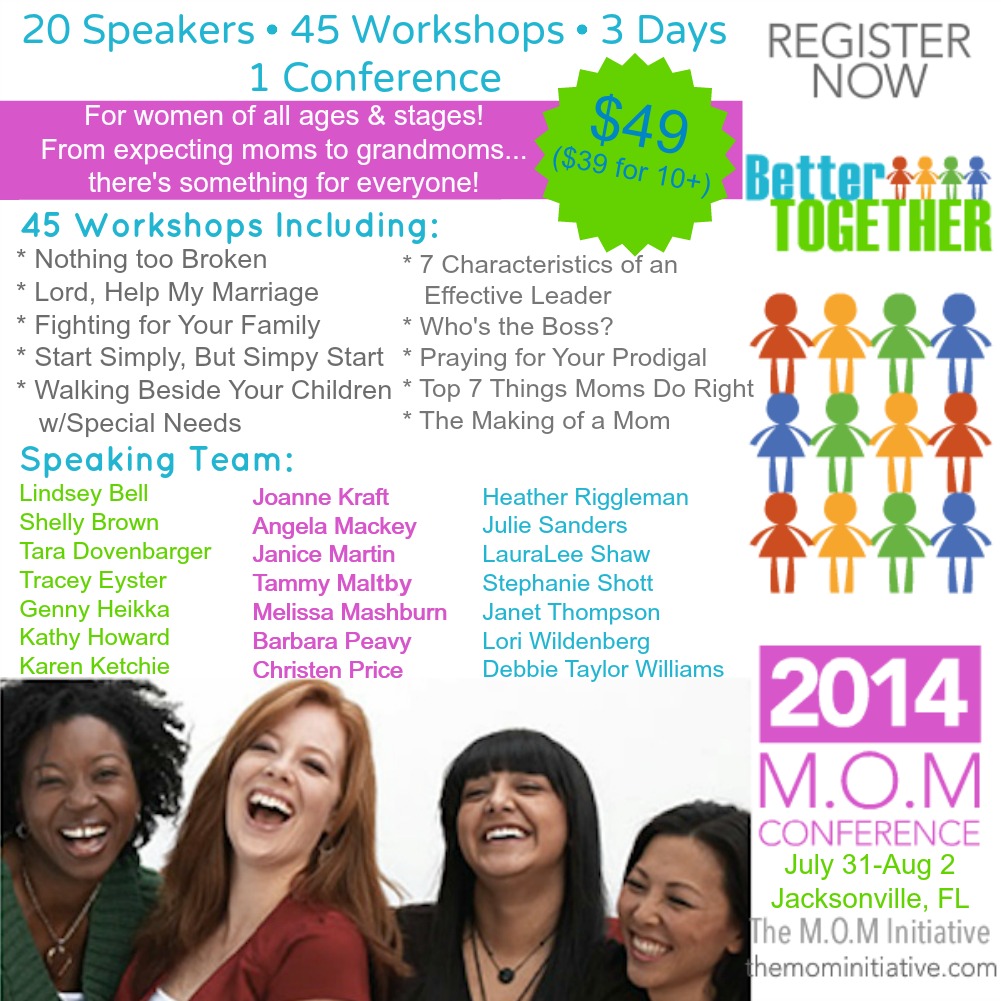 If the Lord has tucked a dream in your heart, I want to encourage you to keep on keepin' on for Jesus. Don't give up and don't give in. He who has called you to it will see you through it.
So, don't lose heart. The Lord sees your hard work and He who began a good work in you will complete it. Dreams do come true…in His time.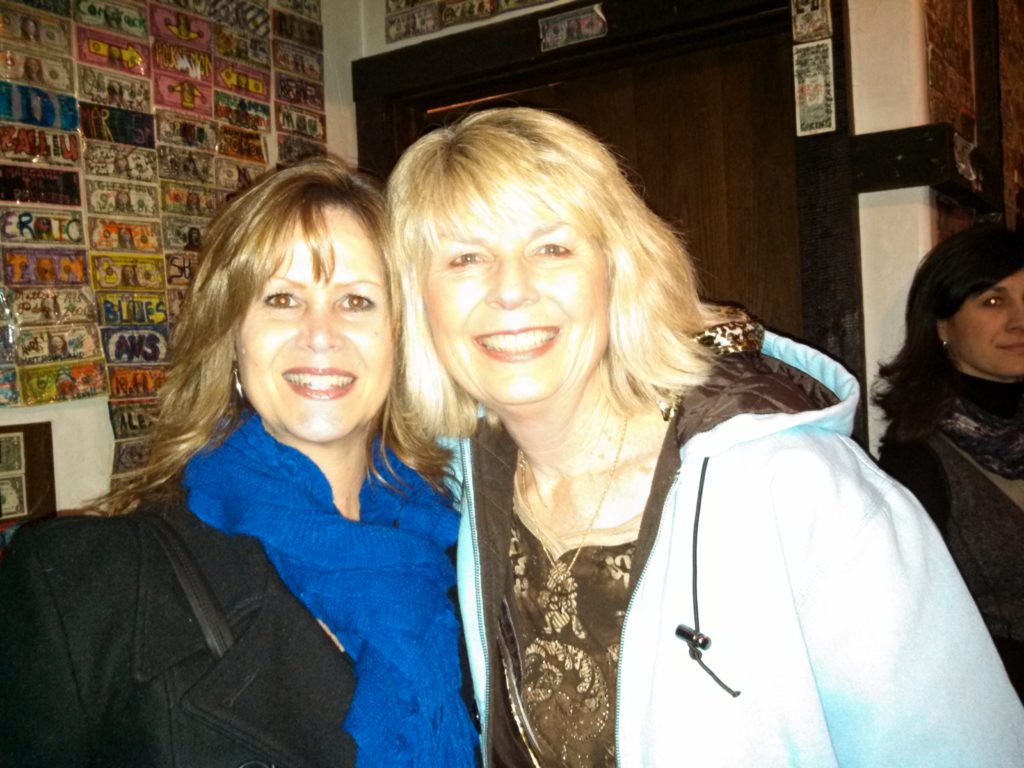 Stephanie Shott and me at our first TMI Mentor Mom Retreat