Today's guest post is by Arlene Pellicane, author of 31 Days to Becoming a Happy Mom. As I read Arlene's post today, I thought back about the young mother who just moved into our community and is trying so hard to make friends. I invited her to bring her three kids over to play with my grandkids this week and they had several fun play dates, including time at the pool. Then at church this morning I told another young mom who also lives in our "mountain community" about our new neighbor. I suggested I get these two moms together to meet for coffee and she was all for it. Then I read, the following post and realized I'd been doing exactly what Arlene is talking about here … and I, of course, am not a young mom … I'm a Grammie who God can use to encourage and mentor younger moms.
I'm also honored that some of my own story is in Arlene's new book and she's offering a free copy to one of you. So just leave a comment on the blog to enter the drawing. Be sure you check the box to receive email responses to the blog or include your email address so I can let you know if you're the winner.
Guest Post by Arlene Pellicane
Whether you are an introvert, extrovert, or a mix in-between like me, everyone needs to be in some kind of community. I know many women who left the workforce to become a mom, only to find the days eerily lonely. Motherhood can be a lonely profession. When you meet a new mom, take a moment to ask a few questions. You might be the bridge between that lonely mom and another woman who may share common interests.
You Can Be the Difference
Recently I was at a birthday party for one of my child's classmates. A nicely dressed woman came my way and said, "I don't know if you remember me, but I met you years ago at the library. You told me about a mom's group. I wanted to let you know I joined and it made a huge difference to me and I wanted to thank you."
After she told the story, I did remember striking up that conversation during a "mommy and me" reading time. She was a new mom looking for support and I pointed her to a local group for moms. She acted on the suggestion and gained a solid group of new friends as a result.
You could be the difference for a lonely woman around you. Look around in your circles. Is there a mom who could use a friend? Are there two people in your life who you could connect because they have common interests or common stages of life?
Don't be afraid to invite a young mom to coffee. She'll be honored at the invitation. You don't have to set up an elaborate meal at your home to show someone hospitality. Just spend less than $10 at a coffeehouse and one hour of your time. That could make a huge difference in the heart of a struggling mom.
Hug a Friend in Real Life
The advent of social media allows you to look at photos of friends and family members in faraway places. But if we're not careful, we can think social media serves all our needs for community. Yet nothing replaces a hug from a friend. Hugging a friend or laughing out loud with someone is a natural way to fight stress and anxiety. Social media can meet a need in our lives for connection to a degree, but it can't replace physically meeting other moms who understand your life. In my book, 31 Days to Becoming a Happy Mom, my friend, Laura Petherbridge, the Smart Step-Mom, gives this advice:
One of the most encouraging things I can say to a step mom who's feeling like a failure or a total disappointment as a stepmom, is God created us for community. He created us for community with people in similar circumstances. I cannot encourage a stepmom enough to get into some type of a group or event with other stepmoms who understand her pain and loss. At the stepmom retreats I lead, the number one thing moms tell me is I finally feel like I am not alone anymore. I finally feel like I am not the wicked stepmother. Now I have one or two sisters who get it. When they are up, they can help me and vice versa. It's not commiserating; it's not about bashing the biological mom or stepkids. It's getting with a strong group of stepmoms who want their marriage to be strong and thriving and encouraging each other. There is nothing I have discovered that takes the place of that.
Laura's counsel about being in community with like-minded moms rings true, whether you're a stepmom or not. And when reaching out to moms, remember the advice of Dale Carnegie, "You can make more friends in two months by becoming interested in other people than you can in two years by trying to get other people interested in you."
By the way, you may be a young mom yourself who can reach out to a mom who is the same age, but who has younger children.
What's something you have done to reach out to a mom? What worked? What didn't?
Giveaway book: 31 Days to Becoming a Happy Mom. Just leave a comment on the blog to enter the drawing. Be sure to include your email address or check the box to receive email notices from the blog so you'll know if you are a winner.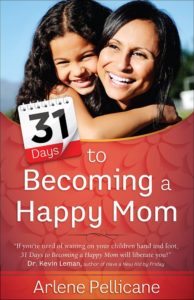 Arlene Pellicane is a speaker and author of 31 Days to Becoming a Happy Mom and 31 Days to a Happy Husband. She is also the co-author of Growing Up Social: Raising Relational Kids in a Screen-Driven World (with Gary Chapman). She has been a featured guest on the Today Show, Fox & Friends, Focus on the Family, FamilyLife Today, The 700 Club, and Turning Point with Dr. David Jeremiah.
Arlene lives in the San Diego area with her husband James and their three children.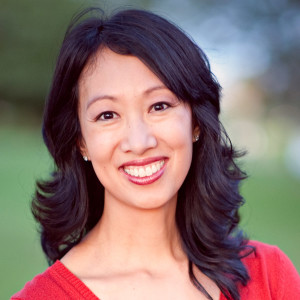 To learn more and for free family resources such as a monthly Happy Home podcast, visit www.ArlenePellicane.com
You'll also enjoy this short video created by Arlene Pellicane and her sweet children.https://youtu.be/SV2ewzM1THE