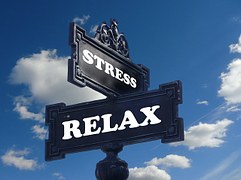 Today's guest blogger is a fiction author friend of mine, DiAnn Mills. She has some great tips for us today on how to live a balanced life without burning out. If you want to do a Bible study on this topic you might enjoy my Face to Face with Priscilla and Aquila: Balancing Life and Ministry. Be sure to check at the end of her post for her offer of a copy of her new release, Deadlock. Just leave a comment to enter the drawing. I couldn't put it down!

Burnout or Balance? By DiAnn Mills
Recently I took an honest evaluation of myself, and I didn't like what I discovered. Exhaustion pelted my mind and body. Did I mention cranky? Looked older? Felt worse? I rose earlier in the morning and hit the pillow later at night. I cancelled breakfast meetings with friends and attended a writer's conference where I failed to make all the necessary connections. Still the work piled up, and I wasn't enjoying what I'd previously loved.
In short, my professional life had spiraled downward into a pitiful heap, and I needed to find a solution.
Some of you may be feeling the same way. No matter how we spend our days, burnout is a painful disorder, but I have an antidote. I found twelve ways to help me be the woman God intended, and I'm sure they will help you too.
Twelve Ways to Fight Burnout!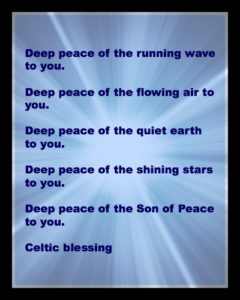 Everything begins with prayer. Every dream. Every decision. Every dilemma.
Read Ephesians 4:1-7 and write down your purpose. This is your ministry, God's calling on your life. It's rich and beautiful and uniquely you.
Thank God for everything placed in your path: the good, the bad, the victories, and the challenges. Repeat these events aloud every morning. I use a "Thankful" journal. If you doubt the value of this practice, check out Ann Voskamp's book One Thousand Gifts. You can also follow her marvelous wisdom on Facebook https://www.facebook.com/AnnVoskamp. [Note from Janet: I suggest a Thankful Journal and quote Ann Voskamp in my new book coming out in March, Forsaken God: Remembering the Goodness of God Our Culture Has Forgotten.]
Record what you enjoy about being you. Be passionate! Living every moment for God should fill us with unspeakable joy and allow us to worship Him in a personal way. If our lives are empty, then we are on the road to burnout. Examine what does bring joy and pray for God to open a window of hope for you.
Take time to rest. A woman can't focus if she's in sleep-deficit mode. If possible, take a few naps and crawl into bed earlier.
Listen to soothing music.
Follow a healthy diet and commit to exercise. Remember the temple we're supposed to take care of? Satisfaction does its best job when our bodies are being fed the right stuff and it's in good shape. If this is a problem area, ask God for help and to lead you to an accountability partner. [Note from Janet: Read my Love Your Body blogs the last Monday of the Month.]
Don't forget loved ones—family and friends. When we're too busy, we forget about people. Our role on earth is not about how much work we've done or a completed check list. We're to touch lives with the love of Christ.
Discern what is stopping you from being productive in your ministry. A wise woman told me there are many wonderful God-projects in the world, but that didn't mean God intended for me to get involved with all of them. Practice saying no and feeling good about it. Guilt doesn't come from God.
Eradicate all those negative influences stopping you from smiling. These can be unhealthy habits or relationships.
Do you need cooperation and support from your family? Call a meeting and pour out your heart. So what if you shed a few tears? We earn our title of drama queen honestly.
Establish a schedule that works for you and stick to it. An accountability partner ensures you're working toward your goals and accomplishing the purpose for which you were created.
Add Balance with Prayer and Study of God's Word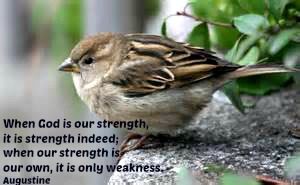 This list won't stop the down days or the mistakes made when we don't take care of ourselves. But it will help when burnout overwhelms us. When a woman achieves body and soul balance, love and creativity flow like a winding river.
How are you balancing the purpose God gave you?
Leave a comment for a random drawing of a personalized copy of my new romantic suspense novel Deadlock, released by Tyndale Publishing.
If you receive this post be email, leave a comment.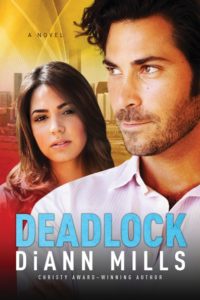 DiAnn Mills is a bestselling author who believes her readers should expect an adventure. She combines unforgettable characters with unpredictable plots to create action-packed, suspense-filled novels. Her titles have appeared on the CBA and ECPA bestseller lists; won two Christy Awards; and been finalists for the RITA, Daphne Du Maurier, Inspirational Readers' Choice, and Carol award contests. Library Journal presented her with a Best Books 2014: Genre Fiction award in the Christian Fiction category for Firew and she speaks and teaches writing workshops around the country. She and her husband live in sunny Houston, Texas.
DiAnn would love to connect with readers on any of the social media platforms listed at my website.